Lootverse is constantly evolving. So, to help you in your journey through this fantastic parallel world, The Lootverse Gazette editors created a series of tutorials to guide you in this experience. This step-by-step will quickly show you how to top up your Health Points balance.
Access Lootverse.com and log in by clicking the grey profile icon on the right side of the search bar. Once you've logged in, click the Lootverse emblem on the left side of the search bar, then click Government.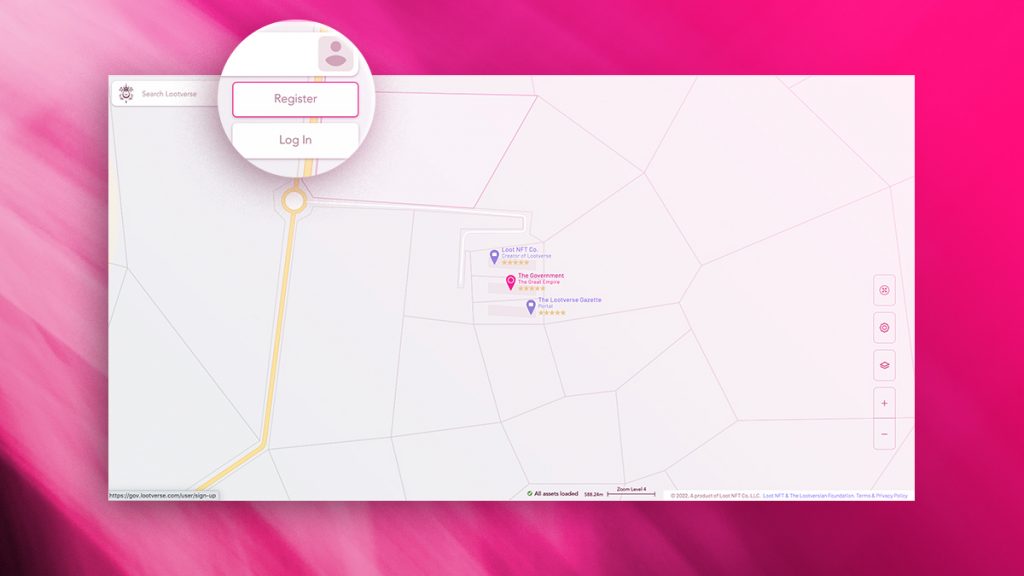 Once you are logged into the Government site, click the heart icon on the header menu.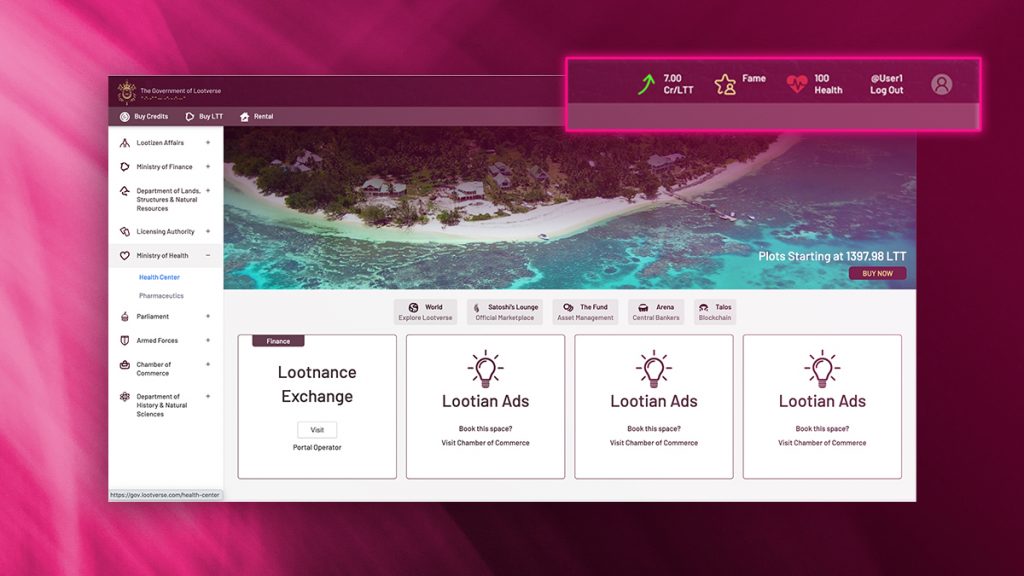 Allocate the number of Health Points you wish to buy. Note that you can not purchase an amount that would give you more than 100 health points.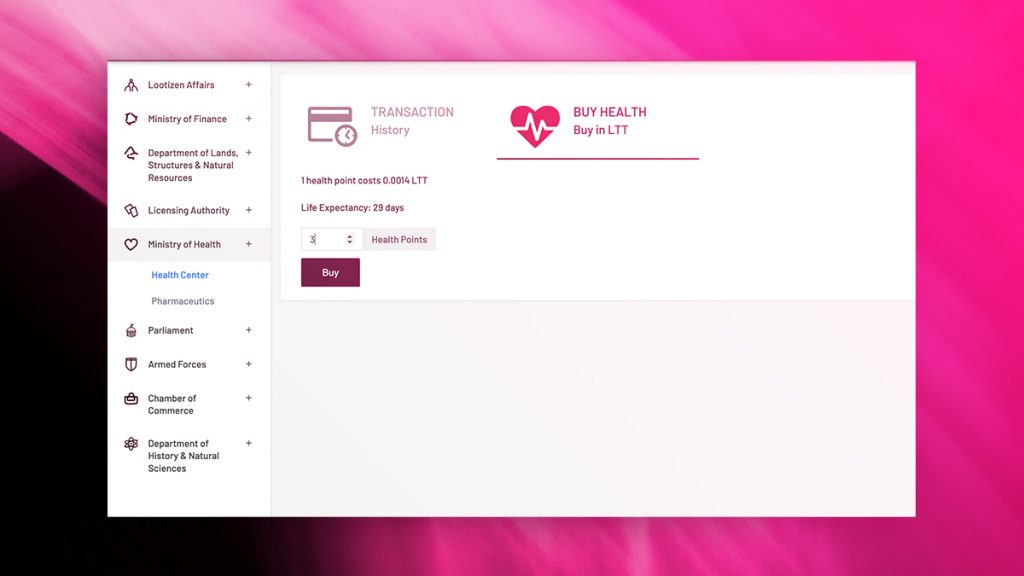 After allocating your HP, click "buy" and "ok" to confirm the transaction. Your Health Points Balance will be replenished immediately.