While prospecting the land in the Great Empire, we stumbled upon an extraordinary plot that we designated as district L2194 in Vault Atoll, a continental island. This plot is located in the heart of the Wetlands and has never been explored, with rumors of hidden marvels and mysteries according to the lore of the land. It's been recounted that this plot was once teeming with diverse wildlife and served as a nurturing sanctuary for several species.
With regards to the flora in the area, it consists mainly of trees and swampy plants that are typical of the region and play an essential role in maintaining the environmental balance. Furthermore, this district is located in the delta of several rivers, creating a breathtaking view that resembles a river island, despite being connected to the surrounding land.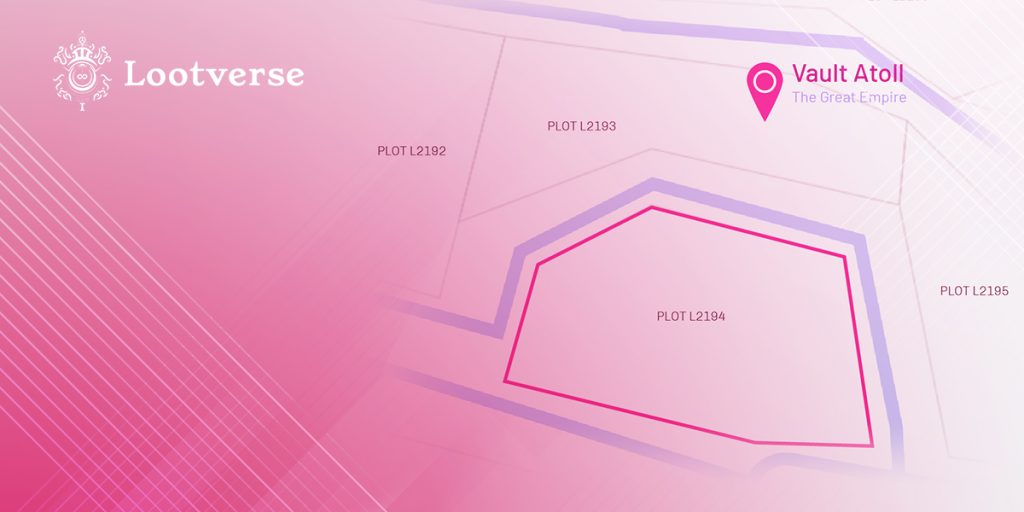 This is the only district in Lootverse situated within a delta. You have the opportunity to own this land and use your creativity to develop it, for future adventure seekers to explore. District L2194 is up for sale exclusively at Lootverse's virtual marketplace, Satoshi's Lounge. The property will be auctioned off for seven days, beginning at the reserve price of 1000 Tickets.