The discovery of district L2194 in the Great Empire's Vault Atoll is causing excitement among the Lootverse community. This district is unique because it is the only one located within a delta, offering the chance for ownership and development of a rare and beautiful location in Lootverse. The district is situated in the Wetlands, an area filled with diverse flora and fauna and with rumors of hidden marvels and mysteries.
District L2194 is a continental island connected to the surrounding land, but it has a breathtaking view that looks like a river island. The district is located in the delta of several rivers, offering a serene and peaceful environment for those who appreciate the beauty of nature. The flora of the district consists of trees and swampy plants typical of the region, playing an essential role in maintaining the environmental balance.
This district once served as a nurturing sanctuary for several species of wildlife, making it a valuable area of Lootverse. The area is rich in biodiversity, providing ample opportunities for exploration and discovery. The unique location of this district makes it an attractive prospect for those who want to develop it and share it with future adventurers.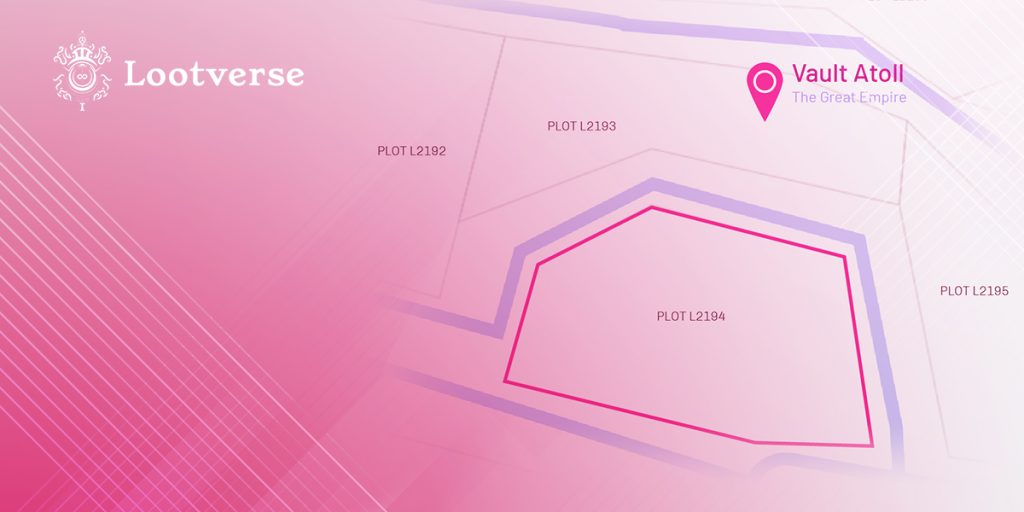 District L2194 is exclusively for sale on Satoshi's Lounge, the virtual marketplace for Lootverse. The property is available for purchase for seven days, starting at the reserve price of 1000 Tickets. The land can be used for various purposes, including development of structures and attractions, making it a great opportunity for those with a creative spirit. The district's location and natural beauty make it an investment worth considering for those who want to explore and develop the land in Lootverse.