Have you ever been to a place you knew was unique in the world? This place is Plot L2194 in Vault Atoll, a continental island, part of The Great Empire in Lootverse. In the heart of the Wetlands, the area is still unexplored, and many beauties and mysteries can be hidden in this exotic property. It is said that this plot has diverse wildlife, and it can be a natural nursery for several species. 
The local vegetation can combine trees with swamp and hydrophytic plants, typical of this region and essential to the environmental balance. In addition, this property has been found in the delta of a series of rivers, creating a paradisiac view that resembles a river island even though it is connected to the land around.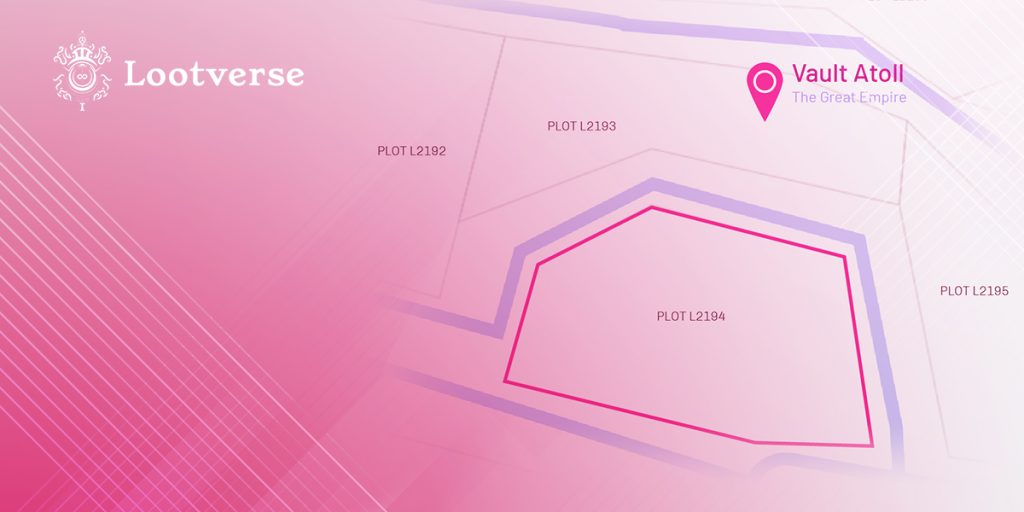 This is the only property of Lootverse located in a delta. You can be the owner of this piece of heaven and use your creativity to develop this untouched land for future adventure seekers to explore. Plot L2194 is now available for sale exclusively at Lootverse's official marketplace, Satoshi's Lounge. This desired property will be auctioned for seven days, starting with the reserve price of 1000 LTT.