The paradisiac Isle of Talos is gifted with three related islands: Medea, Minos, and Europa. All plots from those breathtaking locations will go on sale starting today, exclusively at Lootverse's official marketplace: Satoshi's Lounge. This Knockout Week will end on April 6, and one plot of land will be released per day. Lootizens waiting for the big chance to get their place on a lush island must be quick since the auctions will only last 24 hours. To get ready for the battle, you can purchase your Lootian Credits to redeem your LTT balance ahead of time.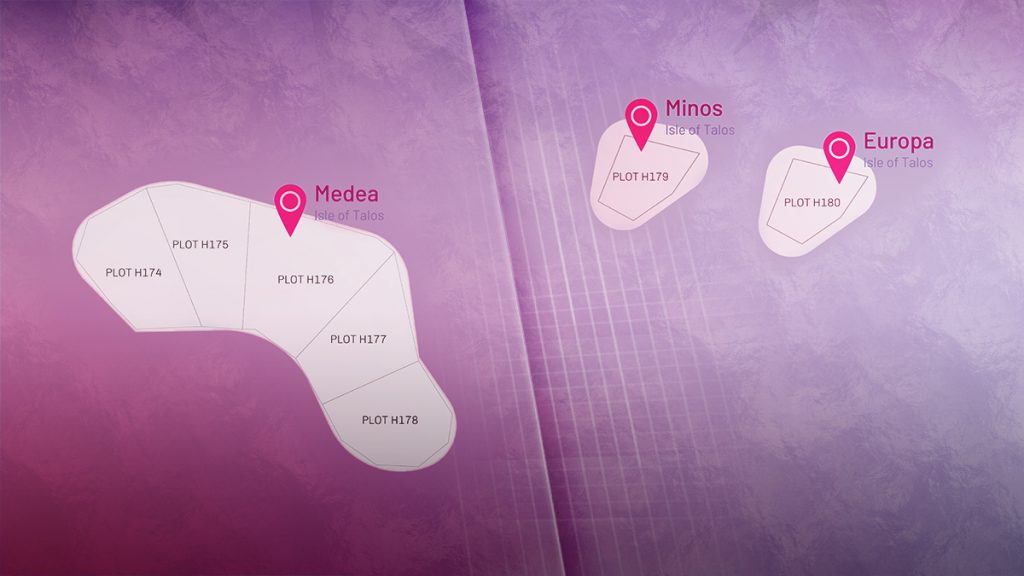 Check out the plots and auction dates! You can also see the location of each property on the Lootverse's map, searching by the number.
Medea Island (Plot H174): April 1, 2022
Medea Island (Plot H175): April 2, 2022
Medea Island (Plot H176): April 3, 2022
Medea Island (Plot H178): April 4, 2022
Minos Island (Plot H179): April 5, 2022
Europa Island (Plot H180): April 6, 2022
Medea Island
Medea Island has five plots of land and four of them will be on sale. This land evokes a mysterious atmosphere, with a rocky coastline and deep waters. It also carries curious tales and ancestry. It is believed that the rocks on the shore might have been cursed to change their shape or even turn against visitors.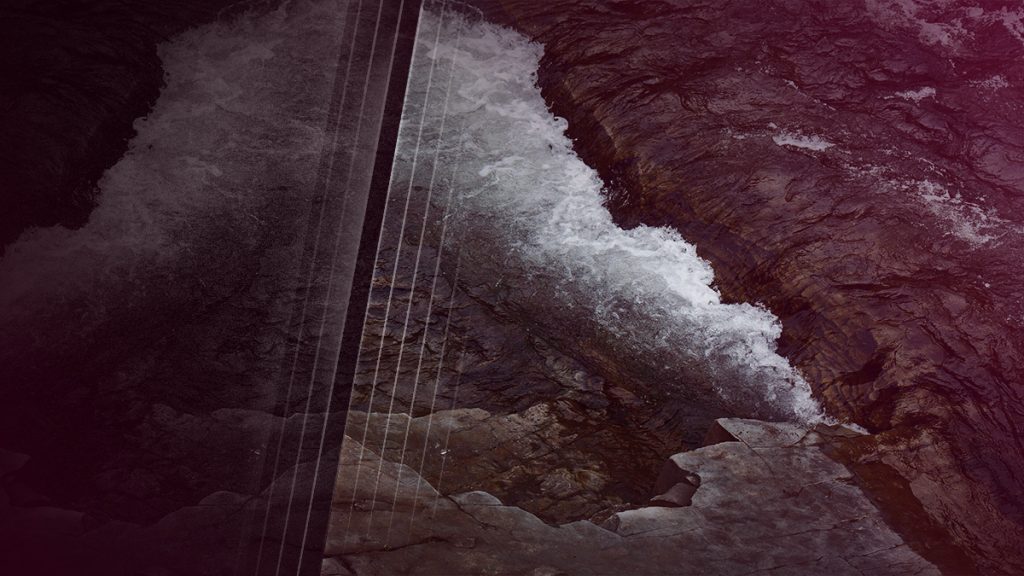 In Earthian Greek mythology, Medea was the sorceress who bewitched the bronze giant Talos. This magnificent creature was convinced to graze his ankle on a rock, removing the bolt in it, releasing all his life-fluid called ichor or the blood of the gods, and leading him to death.
Europa Island
The lucky Lootizen who acquires this property will have their own private island since Europa has only one plot of land, with a 0.66 km of coastline. This sunny island has red and yellow sandy beaches. The land was named after the Earthian Greek princess, Europa, or the Red Princess. Because of her story, this place is also known as Tol Carne (The Red Island).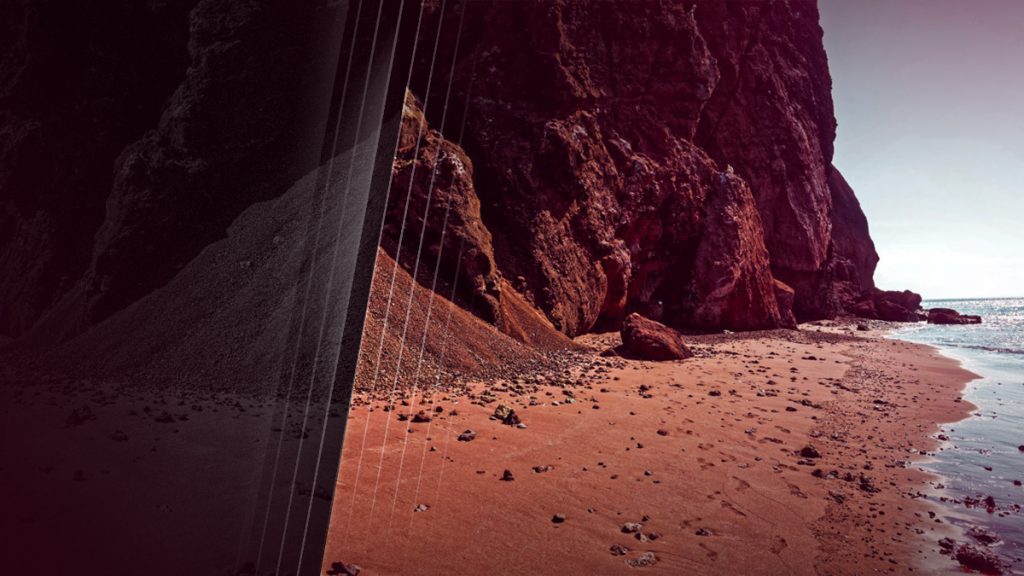 The Earthian tale has many versions, but the most famous says that the god Zeus turned into a bull, then seduced and took Europa to the island of Cretos. Some have said that she tried to end her life and her blood was slopped on the sand. However, the goddess of Love, Aphrodite, convinced her to stay with Zeus and form a new kingdom. They had three sons: Sarpedon, Rhadamanthus, and Minos. Legend has it that a gem from Zeus' Trident also got lost forever during his journey with Europa.
Minos Island
Minos is another private Island of Lootverse. The 0.66 Km of coastline of this property is rich in "minosanite," one of the rarest stones found on Lootverse's shore and used in tools and jewelry. Due to the elevated mineral concentration, the beaches on this island have sand and rocks with a combination of deep blue and black tones.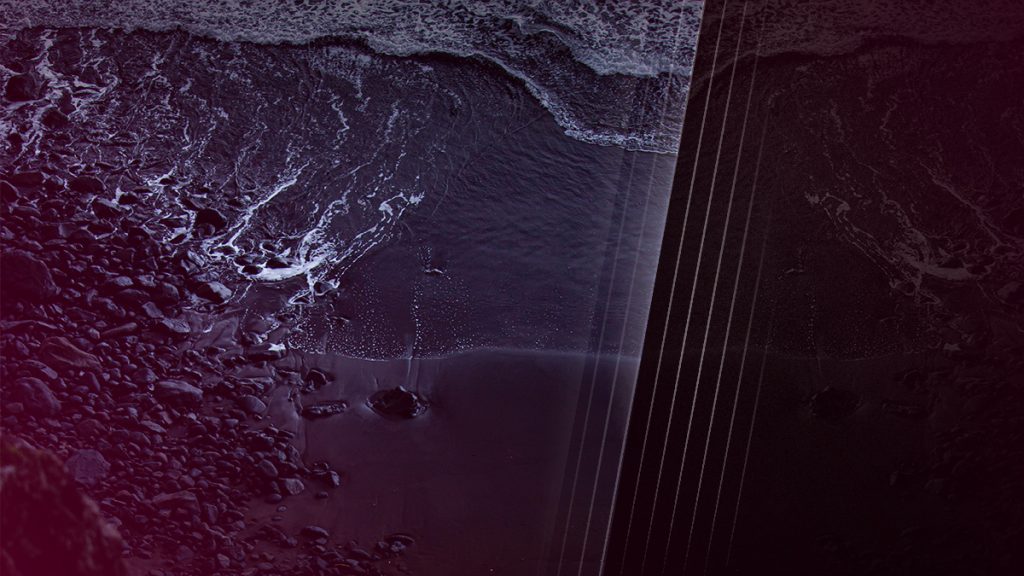 This unique island was named after Minos, son of Zeus, from the Earthian Greek Mythology. Minos was king of the Earthian island of Cretos. He was responsible for ordering the skilled architect Daedalus to build a labyrinth to imprison the Minotaur, a mythical creature with the head of a bull and a human body.
---
Historians of Lootverse are investigating the connections between Earthian and Lootian Ancient History, and relevant discoveries might be announced soon.