Lootverse is constantly evolving. So, to help you in your journey through this fantastic parallel world, The Lootverse Gazette editors created a series of tutorials to guide you in this experience. This step-by-step will quickly show you how to become a Lootizen.
Access Lootverse.com and click on the grey profile icon on the right side of the search bar, then click register.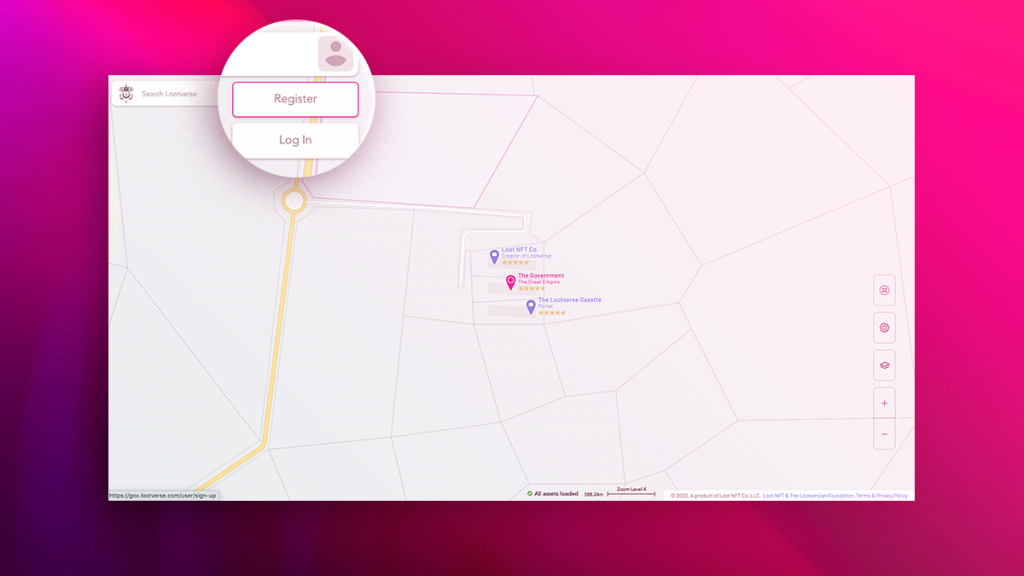 You will be directed to the government site ( gov.lootverse.com). Insert the email which you intend to register for your Lootverse account.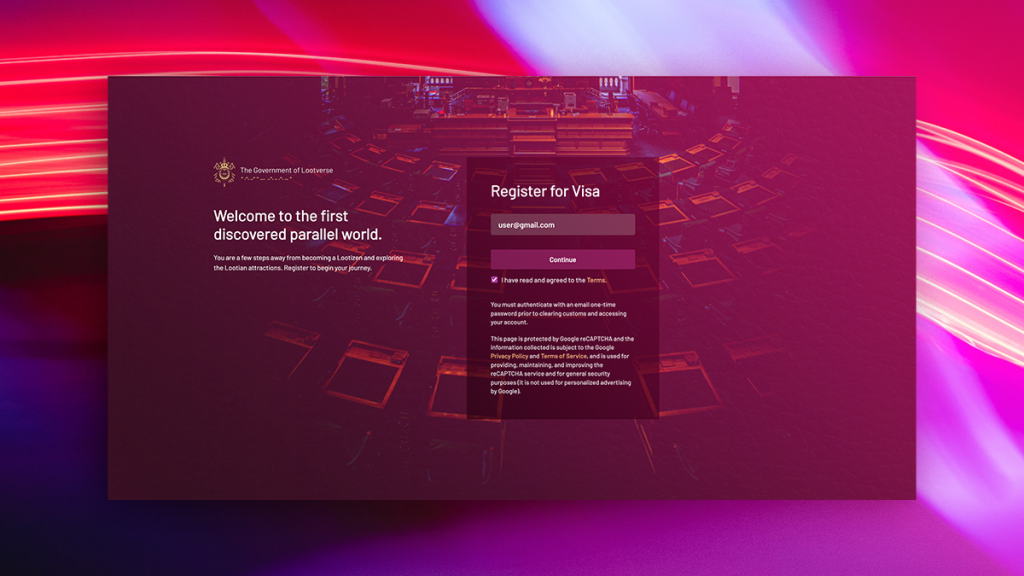 Check (tick) the small box to indicate that you agree to the terms and conditions before clicking continue.
You will receive an OTP (One-Time Password) in your email. Copy this password and paste the six digits in the indicated slots.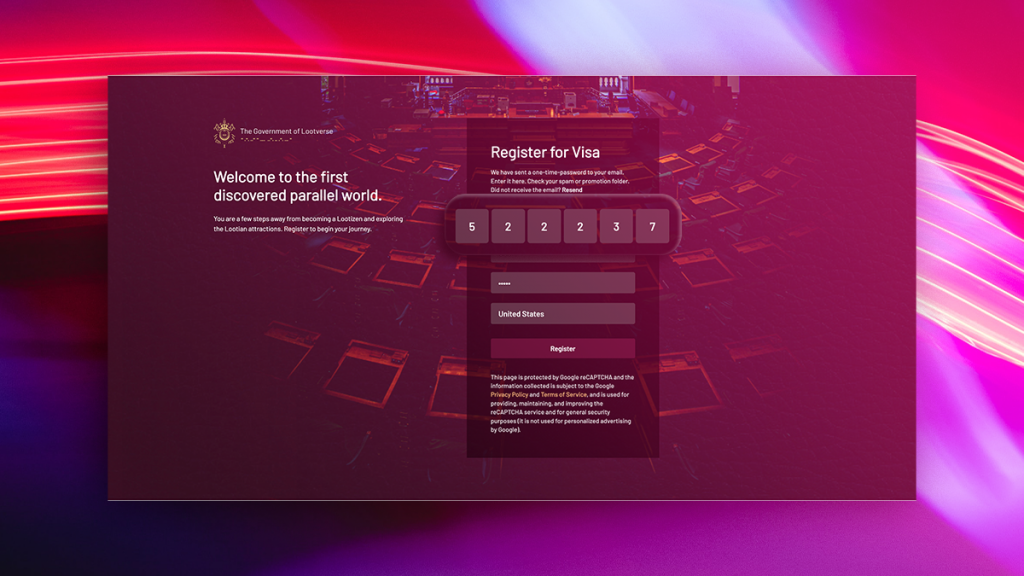 Enter your unique username and a secure password. Then select your country before clicking "register."
Once you have registered, you will be directed to the Government page.
Read through the information sliders and choose to either explore the Government portal or return to the map.