The world is watching how the Middle East and North Africa (MENA) region is rapidly growing as a powerful zone for the gaming industry. According to a report from the research company Niko Partners earlier this year, Saudi Arabia, the United Arab Emirates, and Egypt lead this part of the world with a total market value of $1.76 billion in 2021. The triad of countries called MENA-3 is expected to be worth up to $3.14 billion by 2025. Saudi is considered the king of this highly estimated market surpassing the $1 billion milestone in 2021, with an even more optimistic forecast of $6.8 billion in value by 2030.
Today, the Lootverse Gazette editors talked to one of the most prominent gamers in the region Abdullatif Alhmili, better known as Latif by the gaming community. This impressive professional gamer talked about his views on this fluorescent industry. Originally from Saudi Arabia, Latif started off playing the Guilty Gear series, winning the Final Round 11 for Accent Core. Then later, he became an EVO (Evolution Championship Series) champion for Accent Core Plus, and now he is back on the podium as the EMEA ARC REVO 2021 winner. Latif is also part of the NASR Esports teams, a leading organization in the Middle East, North Africa, and Turkey region that promotes esports players across a wide range of games and platforms. Check it out!
Gaming Life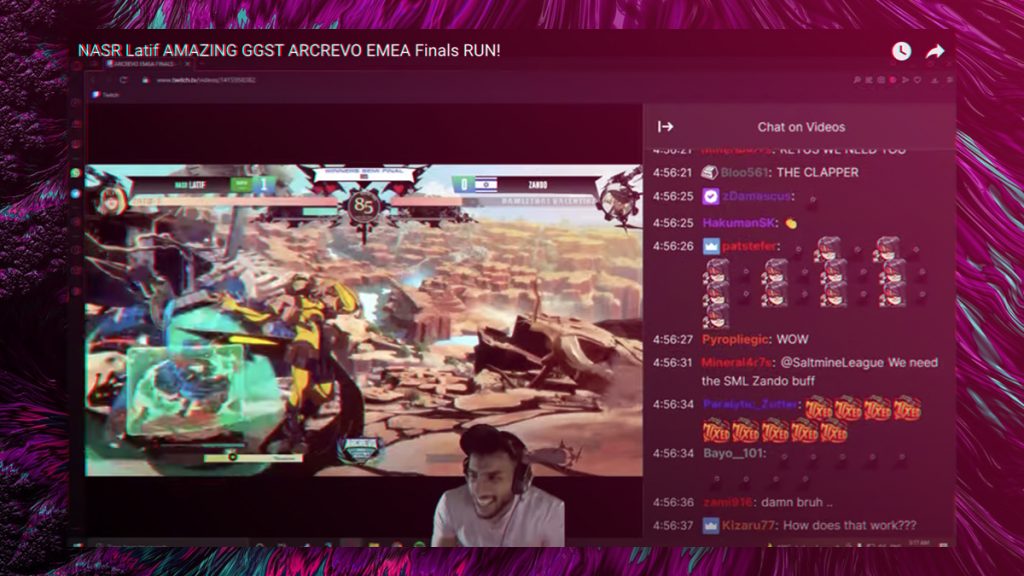 You have been in the gaming space from a very young age, winning an EVO – Evolution Championship Series – in 2009, when you were only nineteen. What got you into gaming?
I've been playing video games since I was good, pretty much. My cousin got me into fighting games back in 2002, and ever since then, I diverted my focus from all fighting games into this, specifically just playing fighting games.
How did you realize that you could have a career as a gamer?
When I competed in my first tournament back when I was living in the United States, I realized that I could make something out of it but not as much as a career. Now I think it's possible to do it on the side, but who knows, if an opportunity shows up for me where I could grow a lot in that area, then, yes, I could make a career out of it when possible.
Since the first championship, you have joined and won many other competitions. In the most recent, Arcrevo EMEA, last May, you were acclaimed for the ease with which you beat the other players. How is the practice routine in preparation for such an event?
I really don't practice a lot compared to other competitors due my daily life routine, but I try to train differently. I make sure I have healthy eating routine habits and exercise as well to make sure my physical and mental being are doing good. Then, when I turn on the game, I pick specific opponents to practice with, who tend to be the best in the EMEA region, and I play one session a day, 2-3 hours, where I can implement certain things that I want. Last but not least, I dedicate some days where I review my VODs and gameplay.
As one of the most experienced gamers in Saudi Arabia and one of the most prominent names in The Middle East, how do you feel about representing your country and region worldwide?
I haven't thought much about this, honestly. Unfortunately, when it comes to my country, they don't know much about me, since they do care about other genres of games in general, however, it feels good representing and showcasing what other regions around the world can do. It feels strange that the whole world knows me except where I'm from, haha, but I will make sure they find out about me soon!
How do you advise other gamers to succeed in this space?
I'd say take it one step at a time, don't over-strain yourself, and make sure to enjoy the journey rather than seeking the end results. It is all about the journey.
Guilty Gear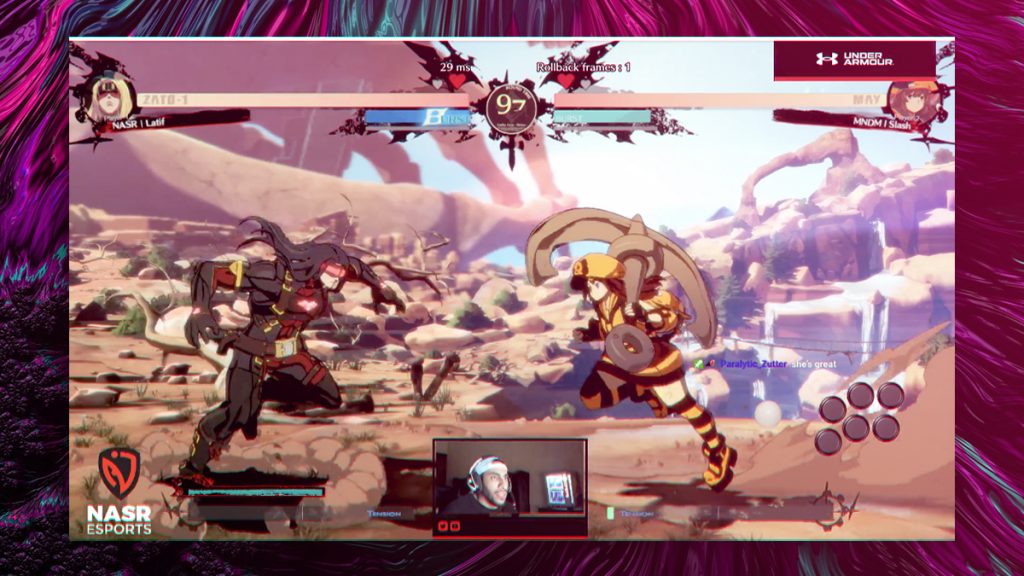 Many gamers transition from several games to consolidate their career on the platform they excel the most. How was your journey from playing Street Fighter to Guilty Gear?
Actually, what a lot of people don't know is that I transitioned from Guilty Gear to Street Fighter, then took a seven years break, only to come back again for Guilty Gear. Before I made a name for myself in Street Fighter, I was the EVO 2009 champion for Guilty Gear Accent Core. Guilty Gear is actually my main fighting game, but soon we will make the transition to Street Fighter 6!
What sets this game apart from the rest for you?
It is very stylish, and there are a lot of mechanics involved within the game that makes it very interesting for me. I always liked fast pace fighting games compared to slower ones.
How would you describe the Guilty Gear community, and how does that motivate you as a gamer?
The Guilty Gear community is huge now due to its amazing netcode and the possibility of being able to play online with everyone. The community is very positive, nice, and extremely helpful to newcomers. I really like it! What motivates me to continue playing is its netcode and the excitement of being able to travel again and see the fighting game community once more.
Metaverse and the Gaming Industry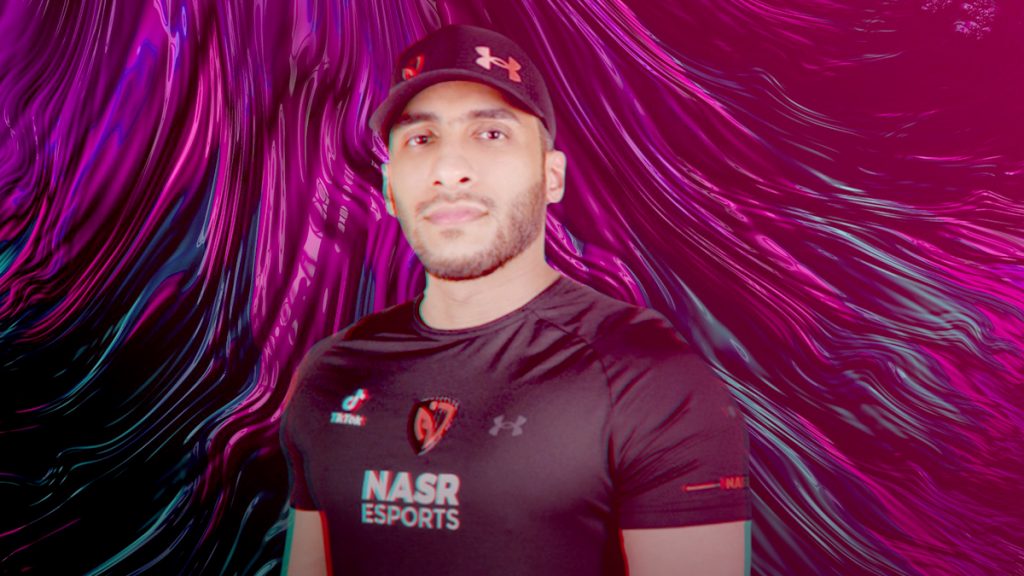 The Metaverse and the concept of parallel worlds have a lot to do with what the gaming industry has built over the years. What impact do you think the Metaverse could have on the games we play today?
It is going to have a significant impact on the games we play today, but it will take time. It will change how video games are viewed and played, and it is going to be very interesting to see.
A key element of the Metaverse is the freedom it gives users to generate their own content, games, businesses, experiences, etc. Do you think this aspect can unleash new opportunities for content creators and gamers?
Yes, absolutely. It will enable users to create a lot more creative and entertaining content for their follower base.
Gaming is still a significant part of what connects users with alternate virtual realities. How would be the perfect Metaverse if you could create one today?
I'm going to be honest, I have no idea how it would turn out to be since I haven't put much thought into it yet, but I know it will be something fun and amazing!
Follow LATIF
Twitter: https://twitter.com/latif_7
Twitch: https://www.twitch.tv/fgclatif
YouTube: https://www.youtube.com/channel/UCHhl2p0Z0lPwXs3v3NwyKHQ
Tiktok: https://www.tiktok.com/@latif_0007?
Instagram: https://www.instagram.com/latiflexx/?hl=en