As the year's first half draws to a close, The Arena is blooming with artwork from brilliant artists. Those wishing to learn more about the creators behind these exclusive pieces before joining the game are in luck, as we have the details here.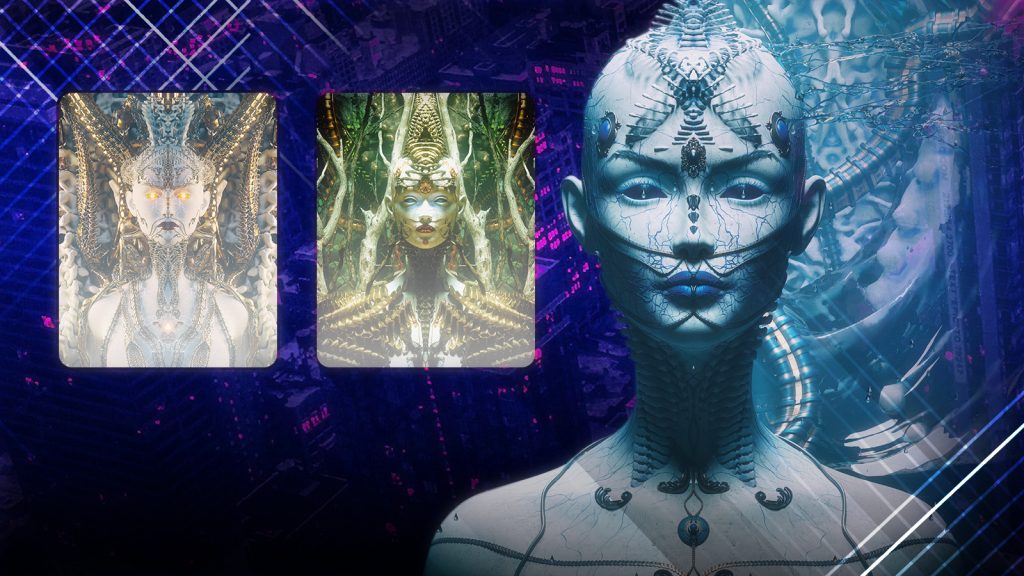 The first personality is the anonymous digital artist, 25m42. The Lootverse Gazette had the privilege of speaking to this enigmatic and disruptive creator.
"I started doing 3D at the end of 2017 when a friend installed 3D software on my PC. I watched one after the next tutorial and got more and more into it. One day, I asked Beeple if he did the video "Zero Day" alone or if it was a team effort? He replied that he was alone making these insane animations. So I thought I could do something similar."

25m42
The artist revealed that their work and career had been significantly influenced by the Swiss artist Hans Ruedi Giger (H.R. Giger), renowned for his airbrushed images combining the human form and machinery. Another source of inspiration was Austrian painter and illustrator Peter Gric, who blends futuristic architecture with biomechanical surrealism and fantastic realism. Beeple's work, however, was the catalyst that drove 25m42 to become a pioneer in the digital art space, creating remarkable NFTs. Those unfamiliar with Mike Winkelmann (Beeple) may be unaware that he set a record in 2021, selling an NFT for $69 million in a Christie's auction.
25m42 hails from an artistic family, so it is no surprise that creativity is in their blood. However, their passion for technology and numbers makes this artists even more unique.
"It just feels good to create and learn new ways of doing what I love. It is amazing to me how many excellent artists are out there, and I had the honor to collab with some of them, which is a really great thing in the art scene."

25m42
The "Keepers of the Flame" set proves 25m42's passion, dedication, and talent. The NFTs Fava, Naïla, Aeïfa, Taïra, and Awa represent four elements and a fifth piece that binds them all. "My images are usually of what I'd consider a higher self or higher being, something more advanced than us. From an ancient future," the artist stated.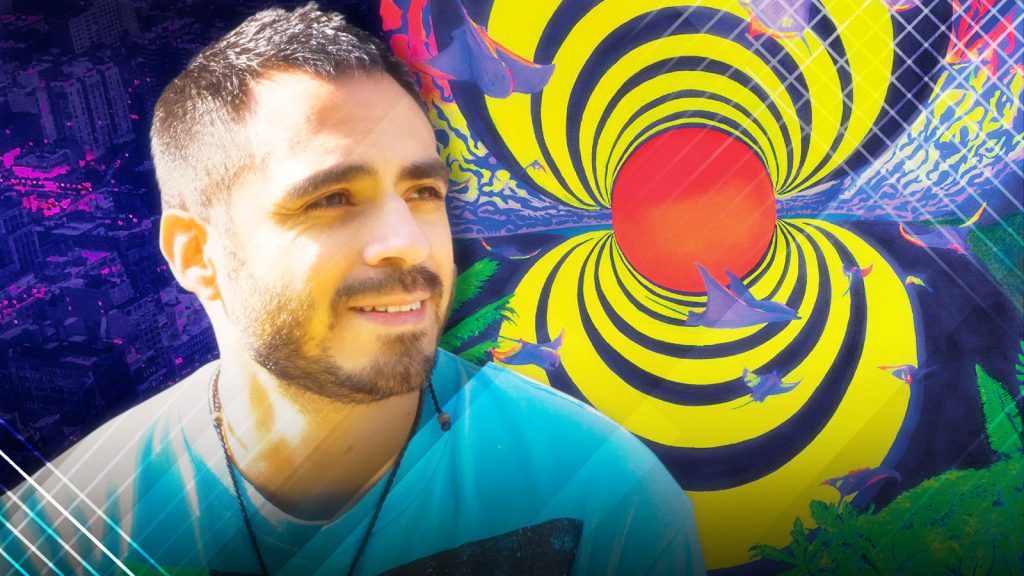 Creators June Edition Body – Pablo Marin – The Lootverse Gazette The second brilliant creator to be featured in The Arena this month is Pablo Marin, a graphic artist, designer, animator, and "all-around artistic cosmonaut" from Nashville, US. His talent was evident from a young age, as he was drawing and painting from age five. "By the time high school rolled around, I had taken all the studio art courses I could," said Marin.
In 2012, the artist obtained a Bachelor of Fine Arts in Graphic Design at Monmouth University in New Jersey and began working in the apparel industry. He currently creates under the art and apparel brand Dega Studios and for Threadless. His pieces are characterized by a retro-inspired style, featuring fluorescent-infused paintings and psychedelic-powered animations.
"I was born in the 80s. Grew up in the 90s and always jumped into the 70s. My work blurs the line between the red show and the futuristic. Using fluorescent paints in my final artworks allows them to live on seemingly two visual wavelengths, two different visible dimensions, living either fully in the white light or the black light."

Pablo Marin
The artist explained that his NFT set "The Stargate Psychedelia" was inspired by his travels through the astral plane. The two art pieces in this collection, Entrada Quantanima, and Satoshi's Arrival, are mesmerizing. It is difficult not to be immersed in the flow of colors, lines, and distinctive aesthetics.
"The majority of us wake up from our dreams and dismiss them almost instantaneously. It is easy to take the magic of dreams for granted. On the other hand, it is a little bit harder to decide actually to do something about them. I'm excited to offer my work through this new technology Loot NFT has to offer. Currently, I've been having success as an artist on the platform. I was honestly blown away after my first auction. I look forward to sharing and completing my series, The Stargate Psychedelia through the Lootverse!"

Pablo Marin