The Arena has presented a great selection of artists this month. Creators from several countries and masters in the most varied techniques arrived in Lootverse to showcase their artwork. The Lootverse Gazette will now introduce you to two of those talented artists and their unique collections. Check it out!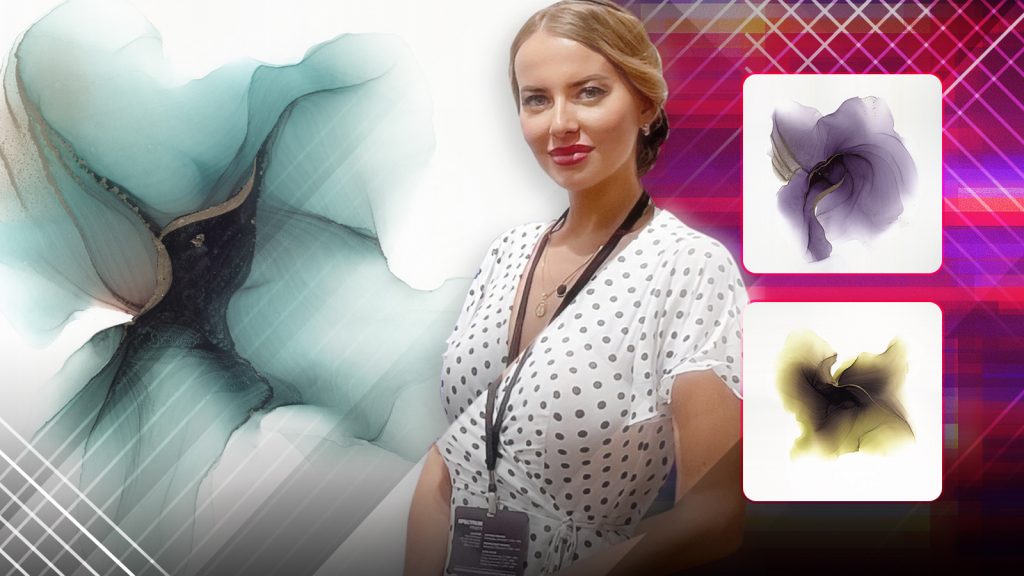 Katrina Belaya is a Ukrainian artist based in Miami. As a kid, she grew up in a strict post-communist country and was guided to follow a traditional career. The artist told us how she walked this path. Looking for happiness, she left her creative side behind for a long time. However, her artistic spirit was too strong to be neglected. "Now, many years later, through my Art Company, I have fully embraced what my soul has always craved: to create. Using a unique combination of 99% alcohol and special inks, alongside our artistic team, we create incredible stylish interior pictures and design residential spaces."
In a short time, Belaya's style won fans beyond Miami's art scene and crossed the digital space barrier. She said, "I am always trying to find new techniques and ways to express myself. That is why I have been experimenting with traditional and digital art. And, lately, it gave much more interesting results to share with the world."
The creator is referring to her debuting NFT collection. "Intentional Bloom" is a set of four exclusive NFTs: ​​Amethyst Bloom, Grandidierite Bloom, Heliodor Bloom, and Red Spinel Boom. They present colorful, fluid, and stunningly beautiful abstractions that will keep the observer immersed in their forms and balance.
The next NFT from the set to be auctioned soon in The Arena is "Grandidierite Bloom," which was inspired by the homonymous gemstone.
"This collection represents my own life experiences and the revelation that human beings feel truly alive and happy when their actions are purely aligned with their hearts and souls. Whether it is their career ambitions, family goals, or helping others. We may never give up on our dreams and always listen to our inner voices so that we can finally bloom."

Katrina Belaya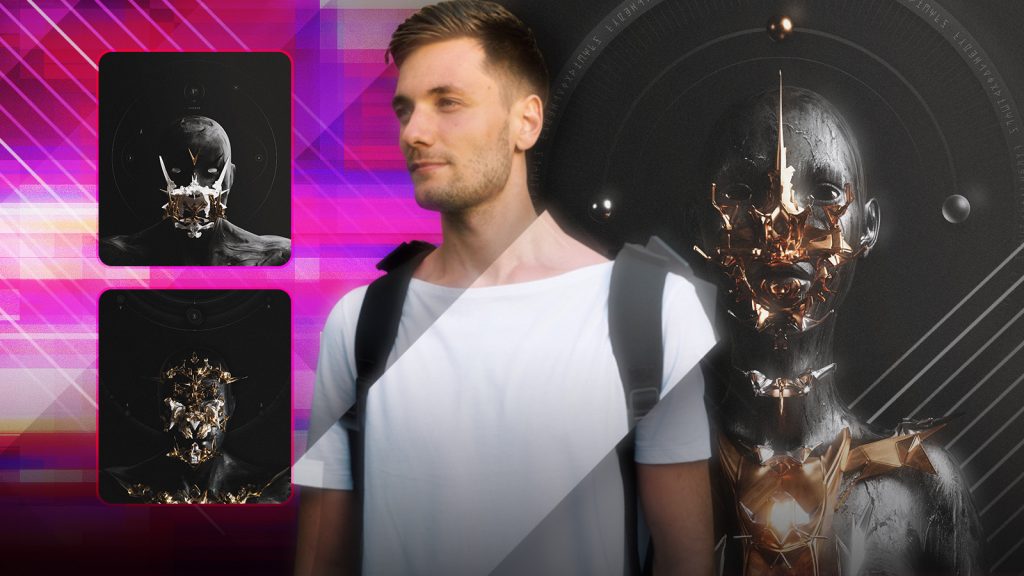 Sasha Ivanov is a self-taught artist and designer, born and raised in Ukraine. This talented creator lives and works in the US, where he gives life to incredibly realistic 3D fantasy NFTs.
"It has always been on the outskirts of what I do most of the time. It turns out that this became a lifelong hobby that I deeply enjoy. There is no hidden message in my works, at least nothing intentional. I see it as an expression of my emotional state. Something that helps to structure my mind state through art."

Sasha Ivanov
He told The Lootverse Gazette that even though there is no direct influence on his artwork, he admires the style and creations of great artists. One of them is the concept designer and art director Vitaly Bulgarov, creator of sci-fi character designs for films like Battle Angel Alita (2019), Transformers IV, Robocop (2014), Terminator Genisys, and many more. Ivanov's creations play with futuristic, exotic, and fantastical 3D aesthetics.
He is the creative mind behind the "War Wolves" collection that has been showcased in The Arena since April. This set consists of five NFTs, of which three (Atana, Lyo, and Sasha) have already been sold for a total value of $11,031 USD. The last two (Telos and Krrule) are currently being auctioned for those interested in joining the battle. The artist explains his process to create such unique characters "It began as an exploration of generative 3D tools and gradually transformed into a series of abstract portraits composed of small bits of random trinkets."
With NFTs that made history and more pieces coming out soon, both creators share the same opinion about their time in Lootverse. "It's a great place to be as an artist and to connect with like-minded people," said Ivanov. "Let's see what the future holds for our upcoming NFTs, and soon there will be much more to show the world," concluded Belaya.