Month after month, creators worldwide have presented and sold their exclusive artwork in the Arena, the best-gamified auction destination in our Lootian universe. A new selection of artists are ready to impress the audience with stunning and unique Non-Fungible Token (NFT) collections. Are you prepared to meet them?
1 – Yen Howell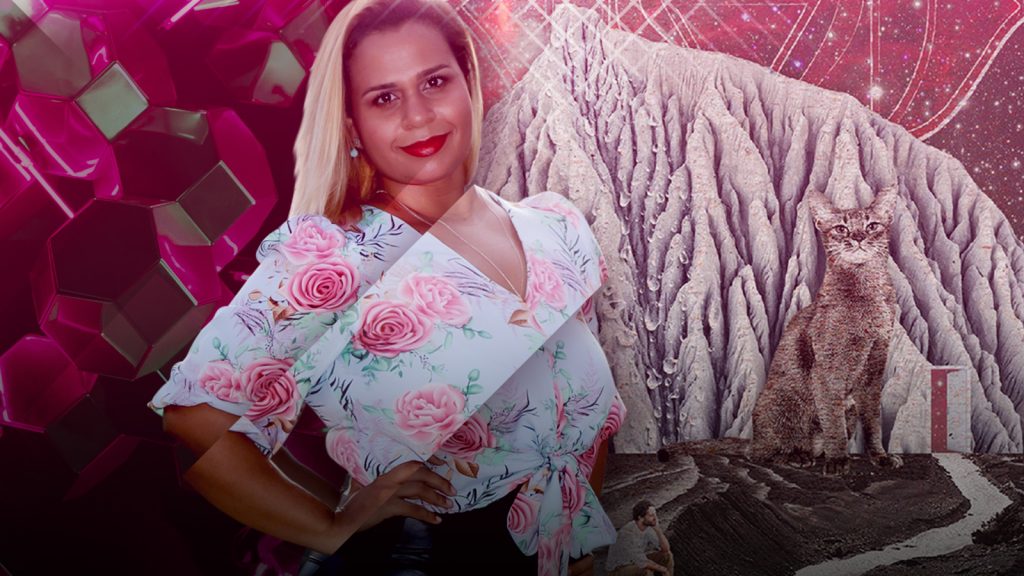 Yen Howell grew up in a Latin family in Panama. Although she has a degree in engineering and has worked many years as a content creator, her call as an artist was more powerful. Her creativity was fostered by the books she read since her infancy. From an early age, she expressed her imagination by transforming any medium into an art piece.
"I enjoy creating both physical and digital art, yet since the digital space is limitless, I find it very attractive that if I want to make a woman appear through a multidimensional portal in the middle of the Pacific Ocean, I just have to imagine it and make it happen. This is the quantum realm where we can be both wave and particle, or something else. For me, art in the digital space means owning the power of creation," said Howell.
Her curiosity and lively personality led her to experience the cultural life in global cities such as New York, Milan, Medellin, and many others. This kaleidoscopic journey has significantly influenced how Howell sees the world, which she channels into her unique NFTs.
"Experiences that nurture and influence my life as an artist go from taking a trip that changed the entire course of my life when I went to see the turtles spawn in Nicaragua to my first hiking in the Canadian mountains just to do yoga at the top of it. I get influenced and nurtured by paragliding in Colombia, getting lost in a rented car in Guatemala, or spending my birthday with a complete stranger I picked up on the streets. All these actually happened", she told The Lootverse Gazette.
Howell's new NFT set is no different, and it was inspired by a life-changing experience: the adoption of her cats. In the unique collection Chakra Cats, the creator brings up the connection between a person and their pets, celebrates the stories she has lived, and honors her family and friends. The set consists of five NFTs soon to be auctioned in the Arena. When asked about her journey in Lootverse, the artist said:
"One of a kind. From talking to James when I was researching about getting involved to meeting Jailesh — my awesome curator from 4IR Transformers —, I think the most valuable thing in this space, and in life in general, is the people we connect with. These are relationships that will last as we are all creating something that is going to transcend through time. Also, I love playing Monopoly—and I'm very good at it— so Lootverse definitely got my attention being a "Monopoly-like NFT driven Metaverse."
2 – Anna Hnatko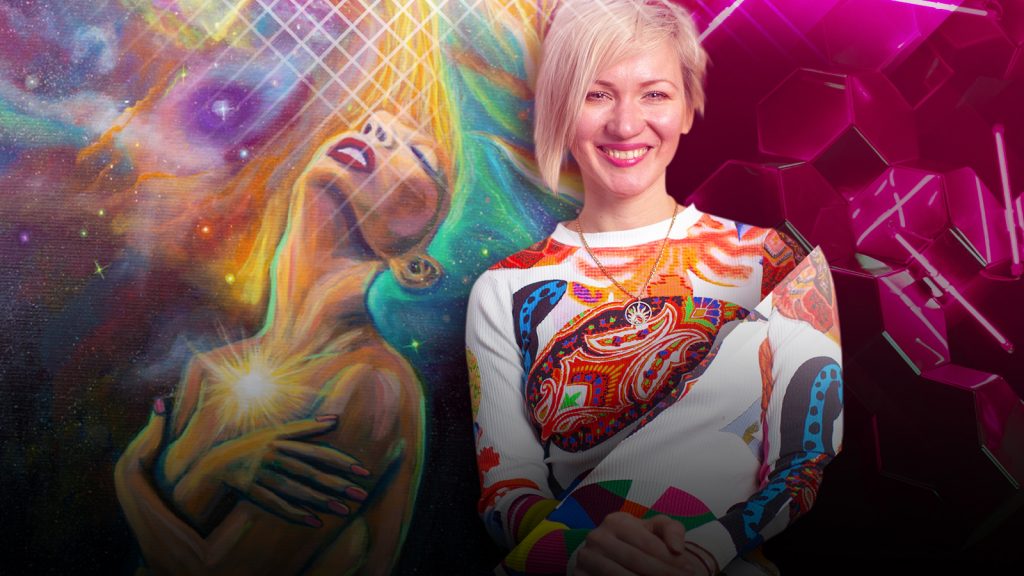 Another talented creator landing in the Arena this month is Anna Hnatko. This Ukrainian artist was a self-taught professional for most of her life. She used various materials, mediums, and styles to discover her artistic voice. Then, after years of experimentation, she completed a Master's Program at the Milan Art Institute, honing her already great skillset.
Her spiritual and life journey has inspired her artistic style. As an individual constantly connected with nature and deeply passionate about traveling, social interactions, animals, yoga, and meditation, she conveys a clear message of enjoyment and self-discovery through her paintings.
"Becoming an artist wasn't a rational choice for me. It was a deep calling from within. I've felt a lack of meaning and purpose, so I went on an inspirational journey. I traveled a lot and visited many famous museums and galleries. Then, I felt the voice inside me saying: you should paint too. And so, it took me years to transform and feel it to finally step into my destiny of being the artist I came prepared to be. To lead, empower and inspire others to find their true nature and break free from any limitations, to live their fullest potential."
Hnatko's latest Universal Connection collection will soon be dropped in the Arena. It consists of five NFTs: Ethereal Dreams, Source Code, Overflowing Abundance, Ecstatic Flow, and Enlightenment.
"In my Universal Connection, I explore the divine feminine aspect that exists in every being. That is very wise, intuitive, expontaneous, blissful, joyful, and full of wisdom and the connection with all things. I hope you feel the power of it," said the creator.
She told The Lootverse Gazette about her debut in Lootverse:
"It's been one of the most epic and exciting experiences in my art career. To create something that will be immortalized forever, put art and technology together, and create a history in the art world with Loot NFT! I am so grateful for this experience and NFT Curation Partners. I am looking forward to more auctions!"
3 – Sergey Kir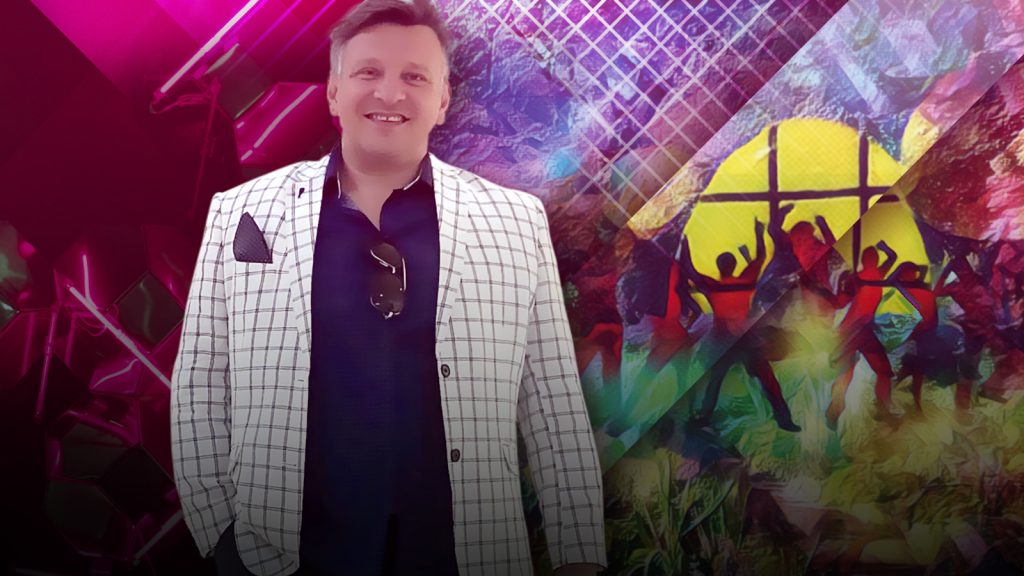 The Arena will also showcase the exclusive artwork of Sergey Kir this month. This innovative artist developed his unique art style, called Conceptivism. It combines painting, technology, financial modeling, and art history, producing vibrant original creations. The artist mixes hand drawing, digital photography, and analytical methods from quantitative finance to create intriguing art pieces.
"Even with the advances in art creation technologies, imagination still remains the driving force of the creative process and cannot be replicated by machines. I let my imagination carve out the beauty of a concept or a story and then represent it visually using computer and hand-drawn designs, as well as scientific optimization methods adopted from quantitative finance. The resulting artworks are equally the products of my imagination, and the visual imagery is scientifically optimized and refined by a free-running computer process," said the artist.
Kir was born in Ukraine, where he graduated in Architecture in Kyiv. After that, he immigrated to the US and graduated from NYU with a Degree in Finance. This visionary artist found his place in New York, where he produces his creations and exhibits his work, including his latest NFT collection, Celebration Series, brought to the Arena by NFT Technologies.
This set has five notable artworks: Showtime, Morcheeba Show, Show Must Go On, Fashion Show, and The Return of Humanity Celebration. The art pieces simultaneously praise and provoke the fashion industry, illustrating memorable extravaganzas and outstanding designers on one side and the overwhelming trends and arrogant crowds of the events on the other side. Kir invites the observer on a fantastic trip through layers of textures and shapes combined with his characteristic bold color palette.
Visit the Arena in Lootverse for more information on the upcoming auctions!