In 184 LCE, a devastating plague known as Bloodfire struck the land of Arcadia, wiping out its inhabitants and leaving only a few survivors. Recently, NeoWorlder's research team discovered stone tablets during an excavation in Royaume de Satoshi. These tablets, inscribed in the Loeic language and deciphered by the LX1 rover, revealed the tragic story of the Bloodfire plague and its catastrophic effect on Arcadia. The stories of this past civilization written on stone tablets are now referred to as "Echoes."
Bloodfire destroyed most of Arcadia's biological population, leaving only a few survivors who became infertile as a result. Skilled medical professionals attempted to identify the cause of Bloodfire and find a way to reverse its devastating effects on the fertility of the Arcadians, but it remained a medical mystery. As a result of being unable to reproduce, all biological Arcadian life eventually went extinct.
Surprisingly, the plague didn't affect the vegetation, which remains lush and thriving today. As a result of the extinction of Arcadian life, all buildings and structures became abandoned and were left to decay over time, but many of these structures hold historical significance, which NeoWorlder aims to preserve and share with the world.
One such structure is the Parliament Building, an imposing ancient building in District L0041 of the Great Empire. Despite its worn and overgrown appearance, the echoes surrounding it tell of its past grandeur. It served as a place where Arcadians of all backgrounds governed their world using theories formulated by an Arcadian general. This fair and just system ensured that everyone had a voice in governing the land.
After being inspired by this discovery, NeoWorlder developed a governance application on its platform, Lootverse.com, allowing users to govern and experience Arcadia remotely. Drawing from Arcadia's traditional governance system, users can purchase one of four parliamentary seats, each having a different cost and voting power. This ensures that every user can govern fairly and equitably.
To enhance the experience of governing Arcadia, a 3D replica of the Parliament Building was created using scans taken by LX1's advanced depth of field scanner. The building's blueprints were transmitted via the ELT, and a polymer structure identical to the original parliament building was printed. NeoWorlder's Spirit of the Skies Loader Class vehicles were used to remove debris from the old building and transport the replica to district L0041, where it was placed over the original building in a process known as "polymer sleeve placement." This process is being used to preserve all Arcadian structures.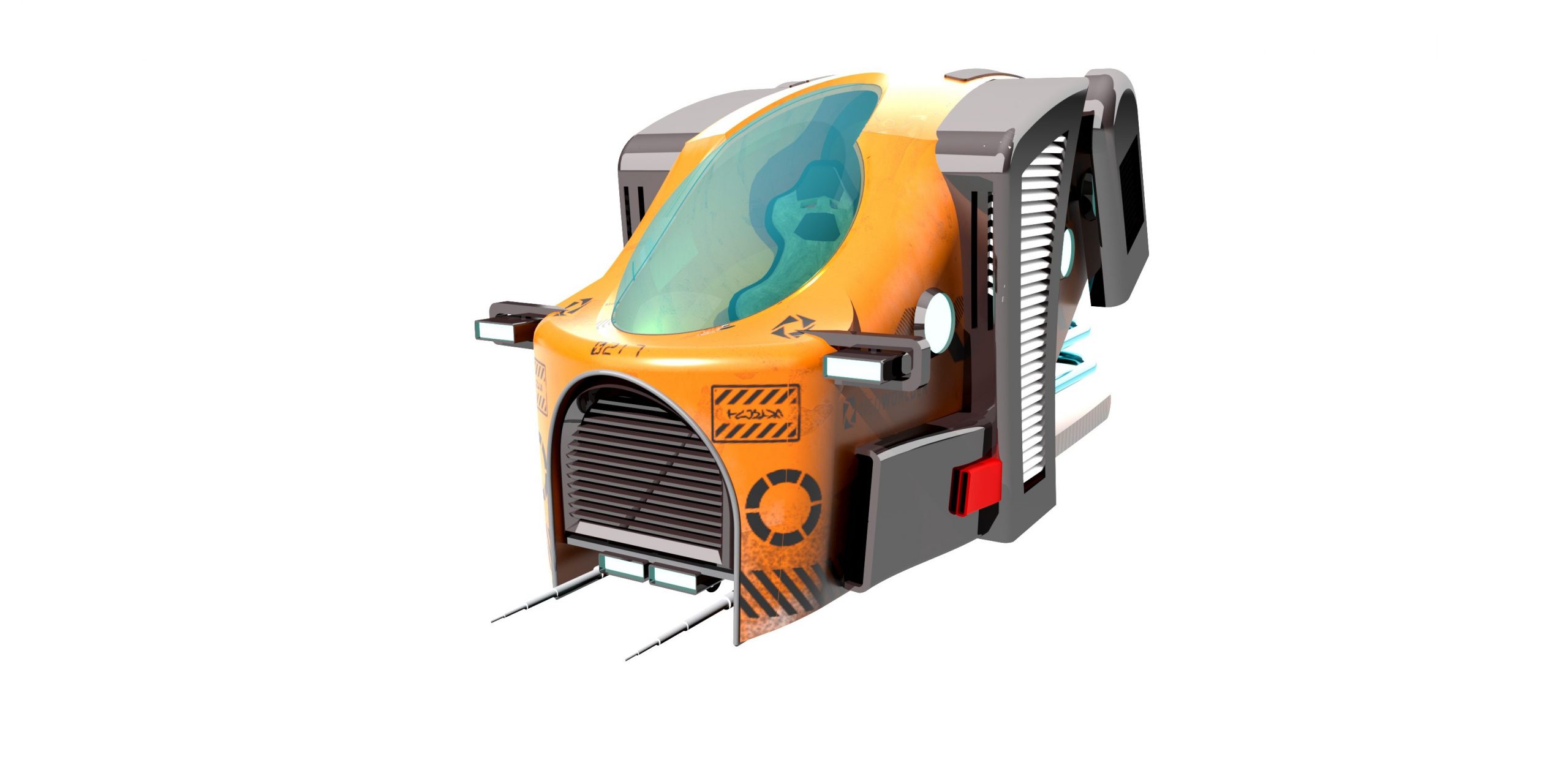 Polymer sleeve placement is a method of preserving the historical, cultural, and architectural integrity of structures. Polymers are lightweight, malleable, and durable, making them an ideal material for replicating and preserving Arcadian structures. This technique will be used to restore all dilapidated buildings in Arcadia, some serving functional purposes while others, like the Oakaxe Post, stand as historical landmarks. The Oakaxe Post was the first meeting place for the Arcadian government before relocating to the Great Empire and, despite being ravaged by a fire, remains a significant historical site.
As NeoWorlder continues to explore and restore Arcadia, more structures and sites of historical significance have been discovered. The restoration process has been an ongoing collaboration between our teams of engineers, archeologists, and historians, ensuring that each restored structure maintains its historical authenticity while being adapted for modern use in our simulation platform.
Another key discovery is the Arcadian Arena, which once hosted grand performances and important public gatherings. The echoes surrounding the amphitheater reveal stories of music, dance, and theater that played a significant role in Arcadian culture. To revive this lost art, NeoWorlder has developed its virtual Arena inspired by Arcadian auction traditions. Users are able to attend and participate in these auction events, further immersing them in the Arcadian way of life.
In addition to restoring historical structures, NeoWorlder is also focused on recreating the natural beauty of Arcadia. Our team of environmental scientists and landscape architects are working together to study the unique flora and fauna found in this parallel world. By integrating these natural elements into our gated world version of Arcadia, we aim to provide users with a truly authentic and immersive experience of Arcadia's natural wonders.
As we uncover more about this lost civilization, NeoWorlder remains committed to preserving the memory and legacy of Arcadia for generations to come. We believe that through our efforts, the echoes of the Arcadians will continue to resonate, inspiring a deep appreciation for their history, culture, and achievements.
NeoWorlder's mission is to share the discoveries of this parallel world with users, immersing them in the unique Arcadian way of life. We are dedicated to preserving ancient structures according to the wishes of the Mosaic Caravan – the Arcadians who left the echoes to keep their memory alive. While we cannot revive the Arcadians, our artificially intelligent characters, the arins, embody their spirit as they explore the reimagined Arcadian structures, bringing the ancient civilization to life once more.
Read More: Exploring Arcadia