The second semester has started with memorable moments in the Arena, and creators from several countries showcasing their artwork for auction. Today, you will delve into the story and journey of one of these impressive artists: Francien Krieg. Living in the countryside of The Netherlands with her two children and husband, she dedicated her life to becoming a full-time artist. The high quality and touching aspect of her paintings took her to important exhibitions in Europe and The US.
Beyond the visibility, her artwork was also recognized amongst prominent names in the region. She was nominated for the Dutch Portrait Award and shortlisted for the Figurativas award for three years at the European Museum of Modern Art (MEAM) in Barcelona. Krieg's paintings were also part of the exhibitions Women Painting Women and Painting Today in the MEAM. With this successful career, she decided to take the first steps into the digital environment to allow people from all over the world to see her creations.
Her good friend, the artist Steven Berribi, introduced her to Loot NFT and NFT Curation Partners. He has sold his NFTs in the Arena for a while now and is one of the audience's favorite creators. From that moment, Krieg started to work on an exclusive set of NFTs for her debut in the Arena. The unique collection titled Life Inside is still ongoing and consists of five NFTs that portray human suffering during the lockdown.
Life Inside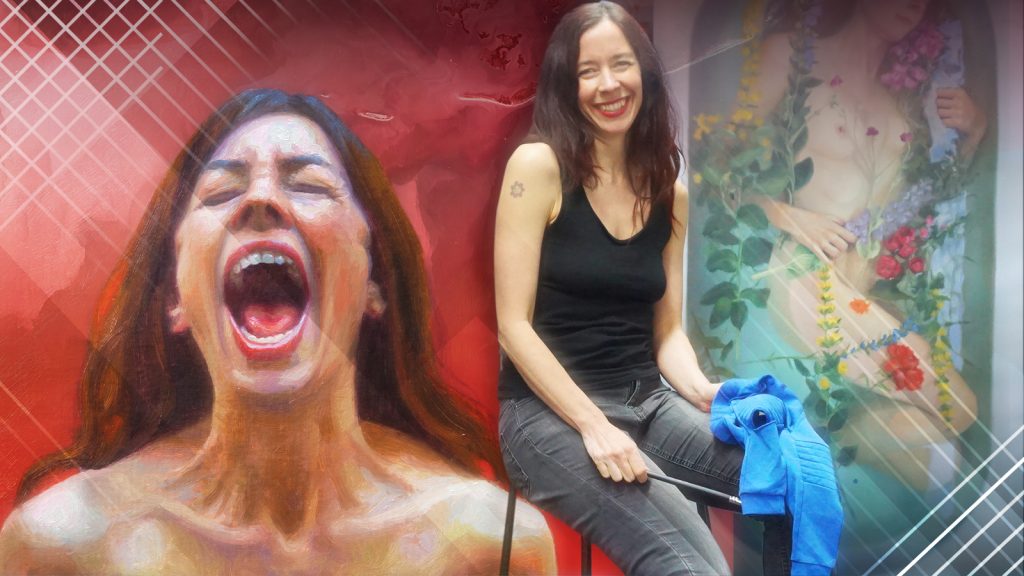 The creator explained the circumstances that inspired her artwork.
Krieg's first drop in the Arena was the NFT Scream which illustrates the frustration and despair in these difficult times vocalized in a yell. It was successfully sold for 60,229 Bid Units (USDC 5,207.75) on March 22, 2022. Her second piece, Reflecting on Life, evokes the emotions of human nature and isolation. It was auctioned on May 23 for 17,615 Bid Units (USDC 1,527.01). For those who are intrigued about her work, three other NFTs are about the go live in the Arena: Curiosity, After the Battle, and Songs of Life. You can check them out in the Upcoming section.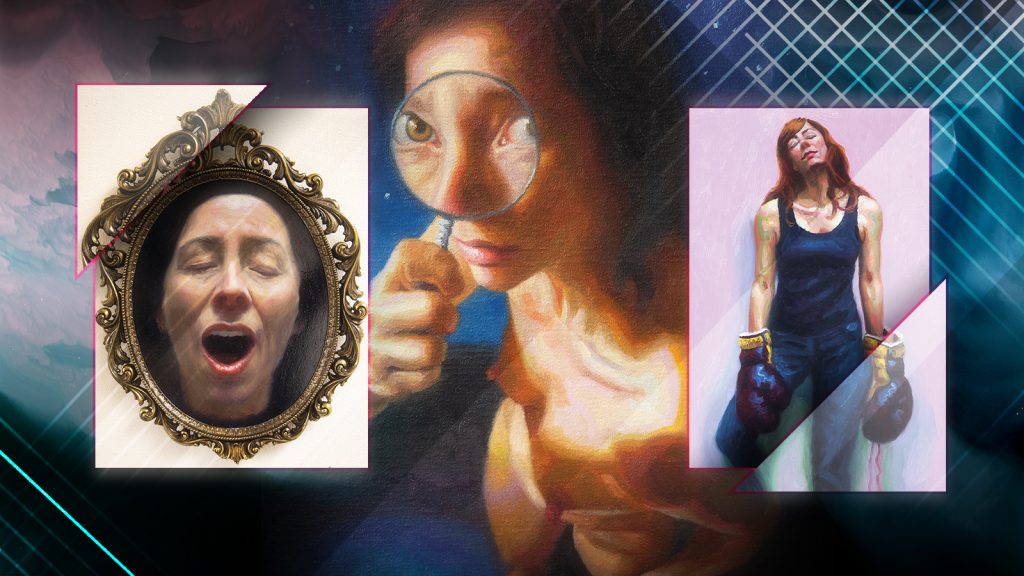 She talked about her experience so far and the expectations around the auctions: "Loot NFT is giving me a nice introduction into this world. Since then, I have been active in the NFT world and met a lot of amazing people, and the community has been nothing more than nice and warm. I have made a lot of collaborations and got new collectors to my work, made friends, and found inspiration. Working with Loot NFT has been very exciting for me, and I'm looking forward to the next auction!"
Explore the Arena to see the exclusive NFTs from Krieg and many other creators worldwide!