The second semester has begun on a memorable note in the Arena, with creators from several countries showcasing their artwork for auction. Today, we will look at the story and journey of one of these remarkable artists, Francien Krieg. Krieg, who resides in the countryside of The Netherlands with her two children and husband, has dedicated her life to becoming a full-time artist. Her paintings, characterized by their high quality and deeply evocative nature, have landed her in big exhibitions across Europe and the United States.
In addition to her visibility, Krieg's artwork has been recognized by prominent figures in the region. She was nominated for the Dutch Portrait Award and shortlisted for the Figurativas Award for three years at the European Museum of Modern Art (MEAM) in Barcelona. Krieg's work was featured in the exhibitions Women Painting Women and Painting Today at the MEAM. After such success, Krieg took her first steps into the digital realm, allowing people worldwide to view her creations.
Her good friend, the artist Steven Berribi, introduced her to NeoWorlder and NFT Curation Partners. Berribi, who has been selling his NFTs in the Arena for some time now and is a favorite among the audience, helped Krieg create an exclusive set of NFTs for her debut. Titled 'Life Inside,' this ongoing collection consists of five NFTs depicting the suffering of humans during the pandemic lockdown.
Life Inside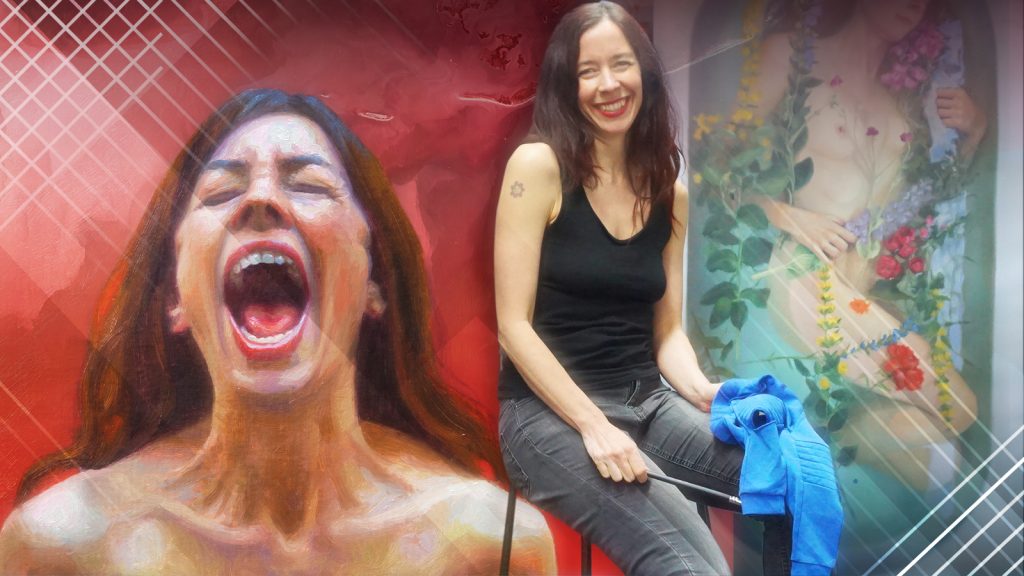 The creator explained the circumstances that inspired her artwork.
Krieg's first drop in the Arena was the NFT "Scream," a painting that captures the frustration and despair of the times, vocalized in a yell. It sold successfully for 60,229 Bid Units (USDC 5,207.75) on March 22, 2022. Her second piece, Reflecting on Life, evoked the emotions of human nature and isolation and was auctioned on May 23 for 17,615 Bid Units (USDC 1,527.01). Three other NFTs from Krieg's collection – Curiosity, After the Battle, and Songs of Life – will soon be available in the Arena's Upcoming section.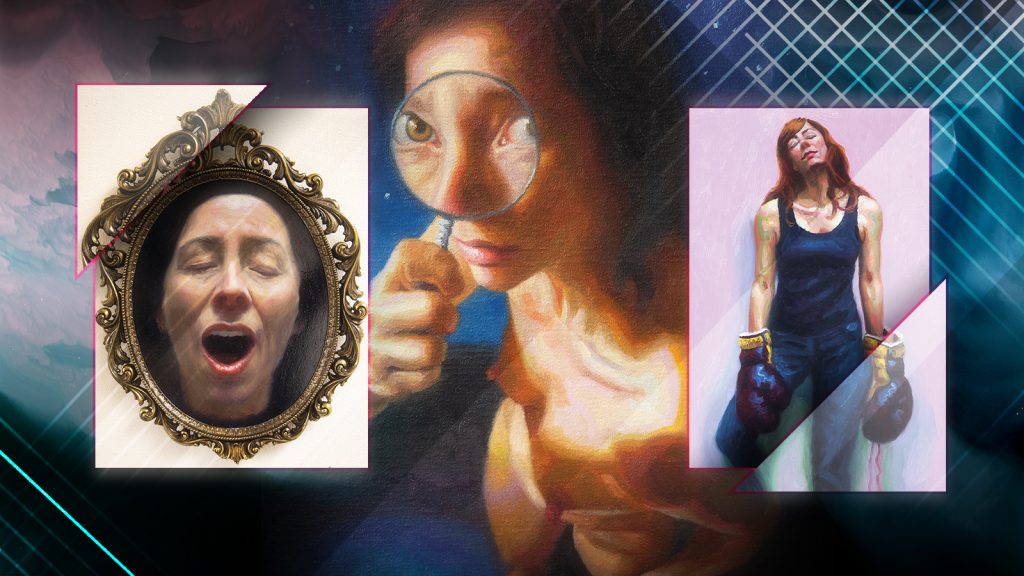 When asked about her experience and expectations around the auctions, Krieg said, "NeoWorlder has provided me with a wonderful introduction to this world. Since then, I have been active in the NFT world and have met many amazing people, and the community has been nothing but kind and welcoming. I have made a lot of collaborations, acquired new collectors for my work, made friends, and found inspiration. Working with NeoWorlder has been a very exciting experience, and I look forward to the next auction!"
Be sure to explore the Arena to discover Krieg's exclusive NFTs and those from many other creators from around the world!