Now you can see the weather in Lootverse! As a hyper-realistic parallel world, this land has social, political, and economic aspects that naturally enhance the life-like experience even though this universe is accessed remotely from Earth. With this new view available directly from the Lootian map, the journey becomes even more immersive, especially because the weather constantly changes according to the locations across the world.
This perspective can be easily accessed from the right-sidebar of the map by clicking on the layer icon. Once you enable the weather view, go through the other layers to check the different options. For example, the default map displays precipitations, while the satellite shows clouds and terrain reveals the temperature. To disable it, click on the weather again, and all maps will return to the original visualization.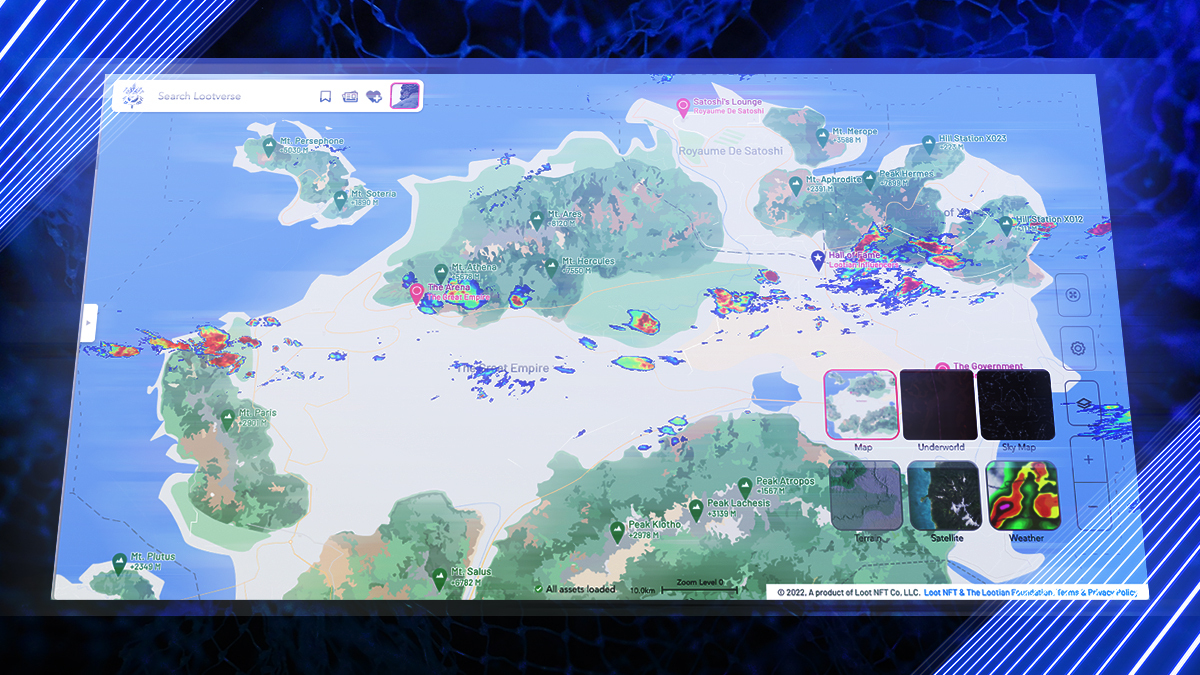 World's Dynamic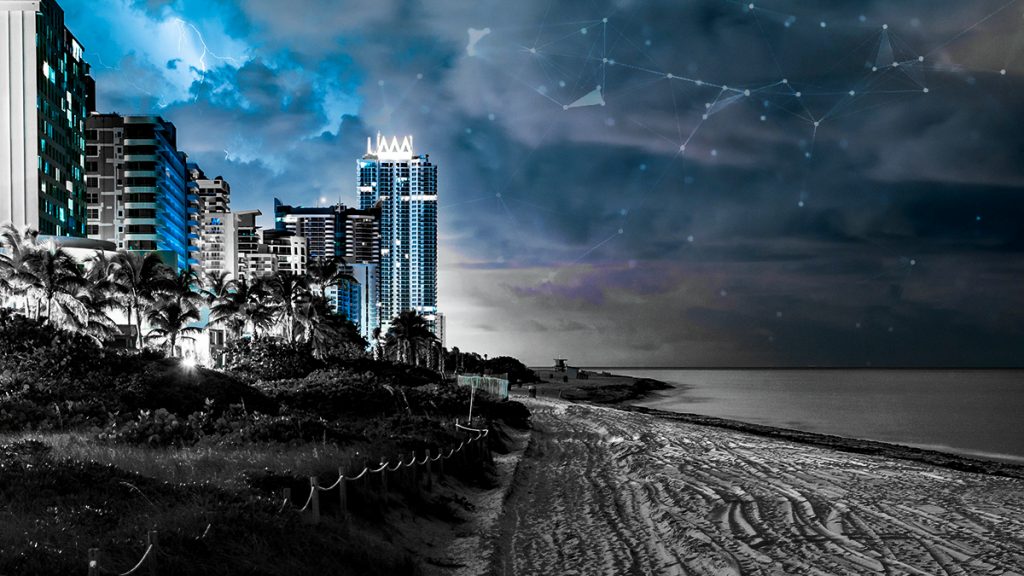 The weather element can significantly impact the world's dynamics, as it can cause events that will affect Lootizens' routines and life expectancy. All natural phenomena witnessed on Earth are also possible here, such as storms and tornadoes. In that sense, those happenings can bring attention to residents' Health Points and properties. The Lootian Government has not released any official communication about the topic yet, but rumor has it that the Lootian Gods can also influence the weather behavior in the world. Stay tuned for more updates!