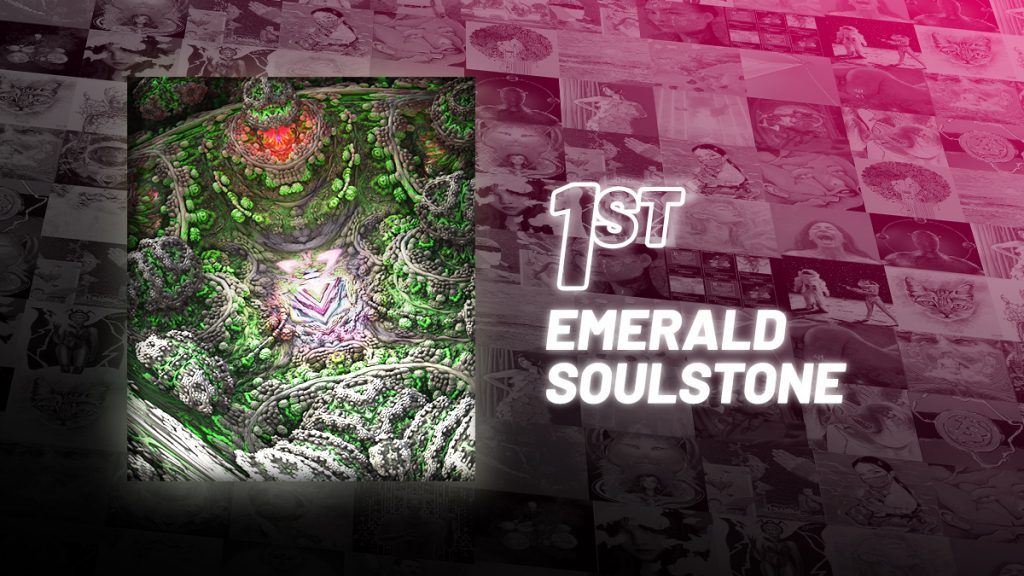 #1: Emerald Soulstone by Sheng Rong Yu
"Emerald Soulstone" by Sheng Rong Yu (Diyufang) still holds the title of the highest price paid in an NFT auction in Loot Arena so far. The battle lasted for 607 hours, or 25 days, when the NFT was finally sold to "LilWayne" on January 1st, 2022. Is there any better way to start a new year than breaking a record? The total amount of the piece was 569,464 BUN (48,649.20 USDC).
"Emerald Soulstone" is part of "The Grand Cosmic Soulstones" collection and narrates the story of one of the five gems created to contain the essence of the Five Beings. Aya Curators produced this fantasy tale in an audio series here for those interested in exploring the mysteries and magical turnarounds of the story.