People of all ages enjoy gaming, but different age groups engage with the industry differently. A report from Newzoo, a research company, surveyed over 72,000 people in thirty-three markets between January and April 2021. It found that younger generations, such as Generation Z and Millennials, listed playing video games as their top leisure activity. Generation Z had the highest average weekly play time, with 7 hours and 20 minutes, and 81% of respondents indicated that they had played games in the previous six months.
Moreover, younger audiences have demonstrated a significant interest in playing and watching games. This behavior has contributed to the success of platforms such as Twitch and YouTube, where content creators live-stream their gameplay while interacting with their followers. As a result, the popularity of these platforms has soared, with Generation Z (71%), Millennials (67%), Gen X (51%), and Baby Boomers (19%) showing interest in watching and playing games.
The second interview in our series, "Influencing the Gaming World," features Johnathan Smit, a young YouTuber from South Africa with over ten thousand followers. He has gained a massive audience of Fortnite fans and interacts with other players online through weekly live-streaming. Check out his story as a content creator and his thoughts on the gaming industry. Youtube
Youtube
You are a young content creator with 10k followers on Youtube and growing a massive network at the "speed of light." What led you to share your experience as a gamer?
I started gaming at a very young age, and as all gamers do, I went up on YouTube and searched for my favorite game! I instantly fell in love with the idea of you playing a game, sharing that gameplay of yours on YouTube, and people all around the world could see your gaming clip. I started doing the same thing that I saw as soon as I learned how to do it, and so my journey began.
What change have you seen in your life since you became a Youtuber?
I have not seen too much change in my life except for me being really busy making content.
Has that influenced how you see the gaming space and your fellow gamers?
Yes, it has influenced the way I see the gaming space! It actually really depends on the day and my mood. The reason I say that is because some days I see the gaming space as work; that is mostly the days a new series or movie comes out that I want to watch, and other days or most of the days, I just see it as gaming again. But it has not influenced the way I see my fellow gamers.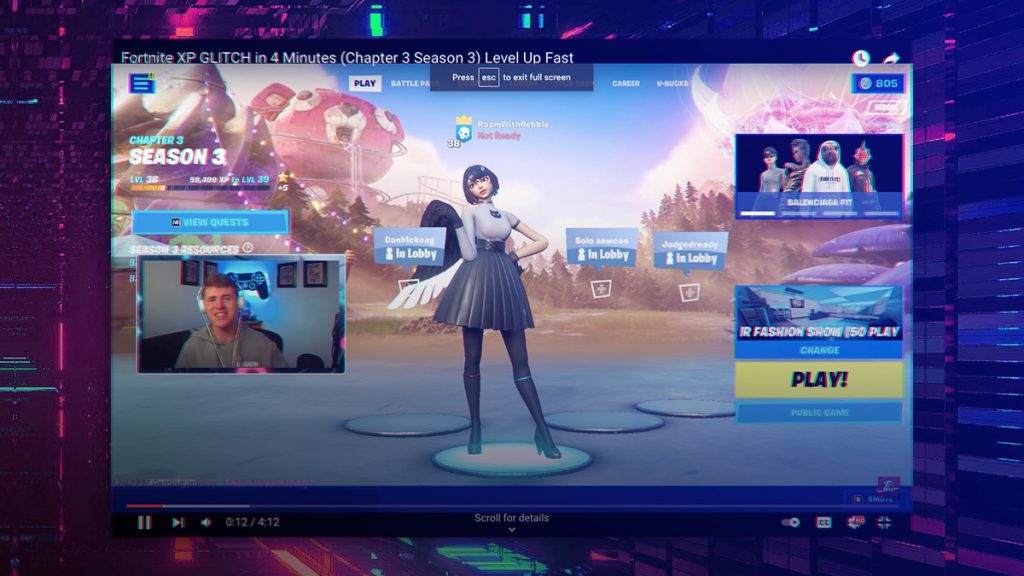 Gaming life
How do you describe your journey as a gamer?
I describe my journey as a dedicated journey. Being a gamer is so much more than just playing games, in my opinion. When I play a game, I always look at how I can improve in that game that I am playing but at the same time still have fun in that game. So I would say my journey is all about dedication.
Fortnite is one of the most played online games. In your opinion, what sets it apart from other games in its genre (adventure, battles, survival games)?
I would say its uniqueness. Fortnite is a really unique game, and I think that alone already sets it apart from other games.
What are the biggest challenge and the most advantageous part of playing Fortnite online?
– The biggest challenge is staying good in the game. It is funny to think if you do not play for, let's say, three days, and you come back to playing Fortnite again, man, are you going to die a lot in the game. So it's really a challenge to stay good, but the most advantageous part of the game is if you can play Fortnite every day because you can just increase your skills by so much more than someone who is only playing three times a week.
Playing online and connecting with other players worldwide (multiplayer) has benefited you socially?
No, I would say it does not because multiplayer connecting and real-life connecting have too many differences.
What other games do you play in your spare time, and what would you recommend to your followers to explore?
I like to try all types of games. My favorite game is the God of War series, and I would definitely recommend the game to everyone, as well as The Resident Evil game series.
What is the longest time you have played a game non-stop?
If I would take a guess, I would say it was about 10 hours long, and it was actually God of War.
Do you believe that anyone can become a gamer?
Yes, it just all depends on the person's mindset and how much commitment they put into the game.
What aspects do you attribute to a good player?
Their attitude.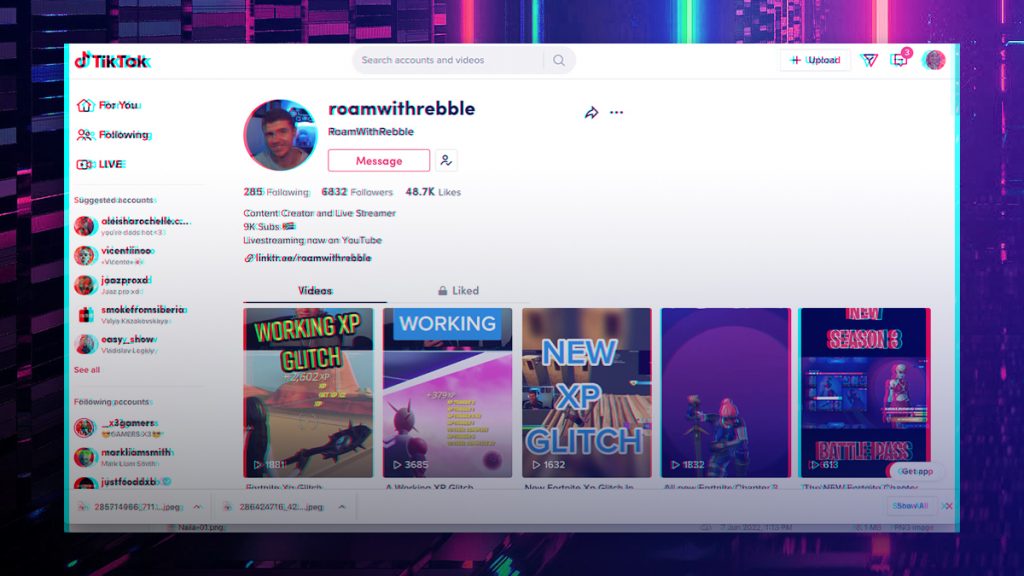 Gaming Industry in South Africa
South Africa is leading the gaming industry in Africa. What factors have contributed to this growth, in your opinion?
I would say South African gamers are very serious about their gaming and most of them want to be on the top of the leaderboard. They also always want somebody to do it with them, and that is why it is growing.
Which South African gamer would you love to be on your team in a Fortnite battle?
There is no one specific I want on my team. I am just happy when I can play some games with my friends.
What advice would you give to those who are joining this space now?
My advice is to never say never. Anything is possible if you have the right mindset.
Follow Roam With Rebble
Youtube: https://www.youtube.com/c/RoamWithRebbleYT
TikTok: https://www.tiktok.com/@roamwithrebble
Instagram: https://www.instagram.com/roamwithrebble_rwr/?hl=en
Twitch: https://www.twitch.tv/roamwithrebble
---
Read more: Influencing the Gaming World: Quentin Rebb