Lootverse is constantly evolving. So, to help you in your journey through this fantastic parallel world, The Lootverse Gazette editors created a series of tutorials to guide you in this experience. This step-by-step will quickly show you how to access and use the different Lootian map layers.
Default map
Users can access different views of the Lootian map by clicking the icons on the map, just above the zoom function. The default map is the layer shown when an alive user logs into Lootverse. The default map is the layer shown when an alive user logs into Lootverse.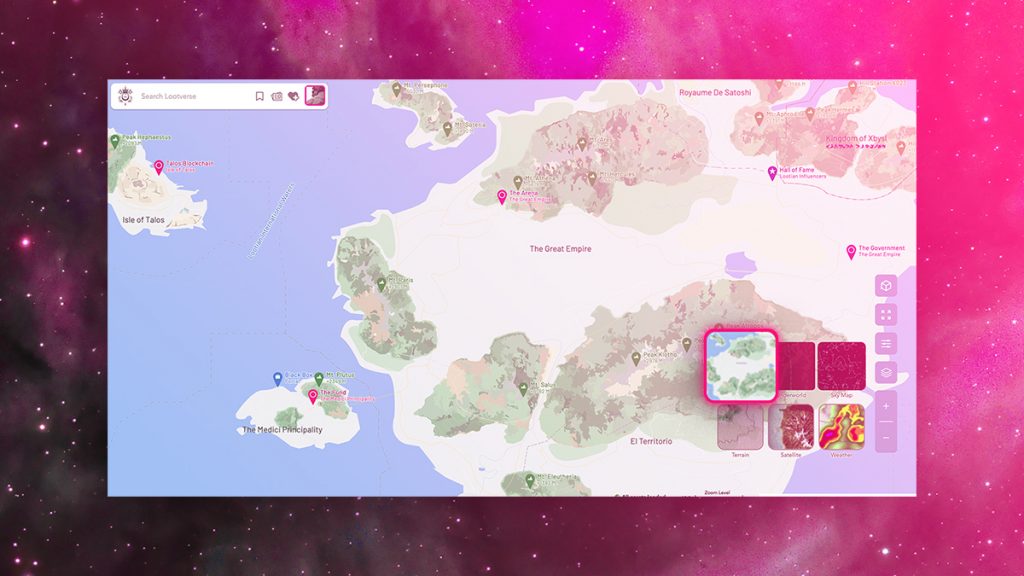 Underworld
The Underworld is an upside-down version of the Lootian map where lootizens go when they die (run out of health points). Once you die, you will only be able to view the underworld layer, and no other map layer will be available until you replenish your health.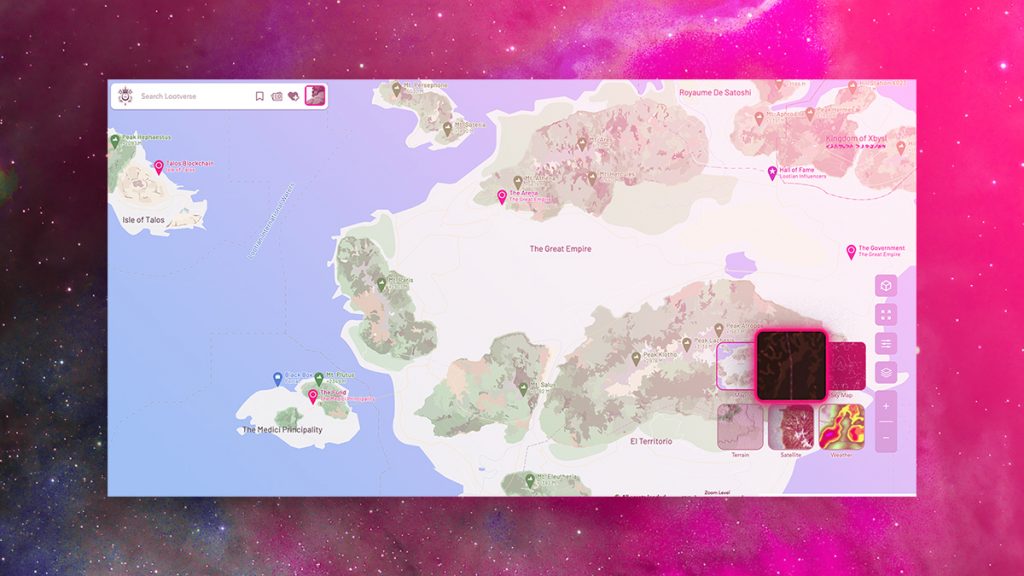 Skymap
The Skymap displays all the unique creations sold in the Arena and forever immortalized into Lootverse. In the future, Lootizens can leave Lootverse, enter other parallel worlds, and re-enter Lootverse through the sky map.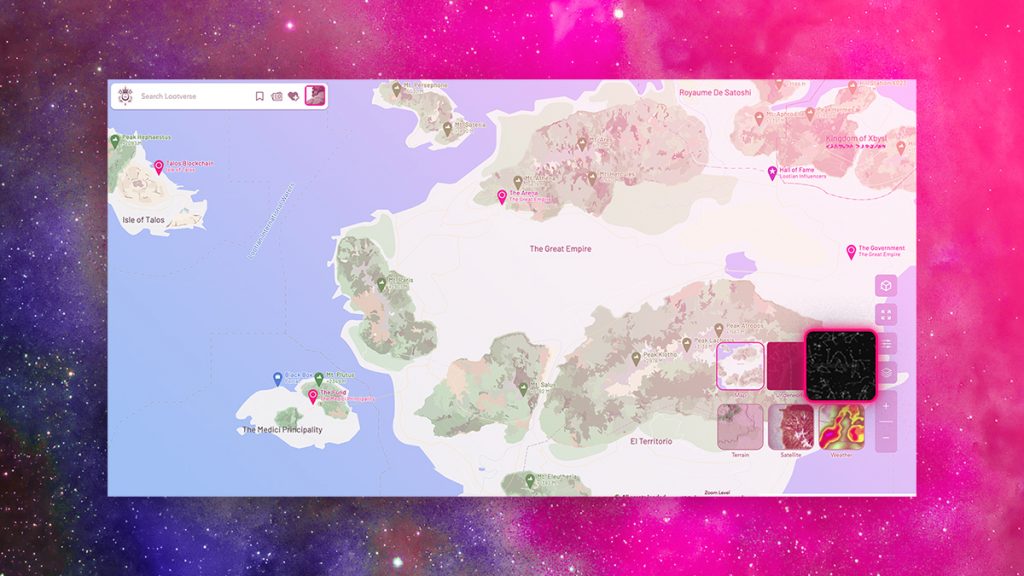 Weather
The weather layer allows you to see actual weather conditions in different locations of the lootian map.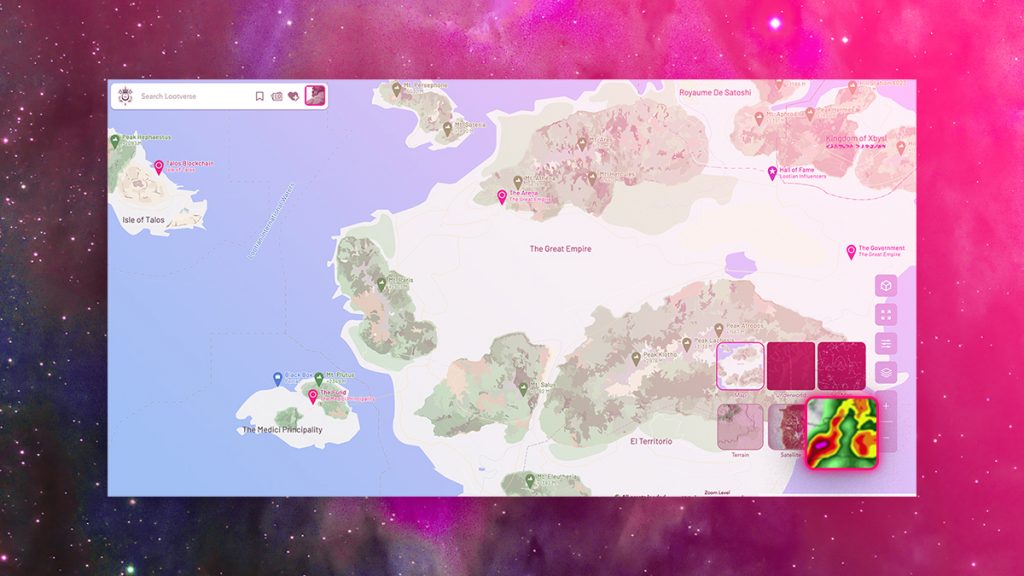 Terrain
The terrain layer lets you see the elevated 3D views of the lootian mountains and other geographic features. The terrain layer + weather lets you view dynamic temperature conditions on different parts of the map.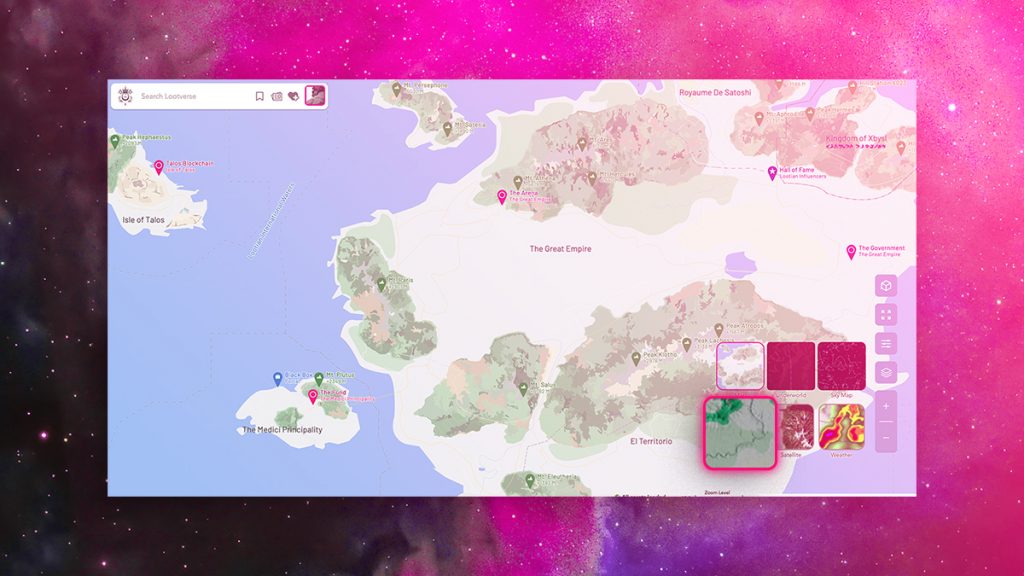 Satellite
The satellite layer lets you see photorealistic 3D views of Lootverse. Using the satellite layer + weather lets you see cloud cover in different parts of the world.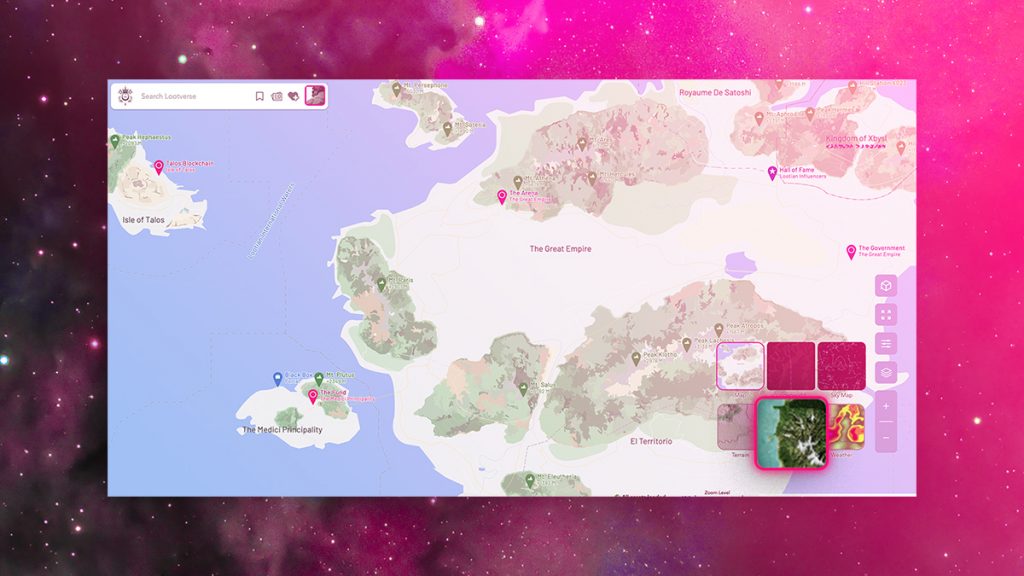 Read More: How to Use Lootian Social