In the evolving landscape of virtual interaction and digital existence, our suite of software applications stands out as a tool for users who wish to explore and establish their presence in Lootverse and its associated parallel worlds. With tools ranging from our intricate virtual interactive map to our core sites, we empower our users to carve out their own space, develop their brands, and truly immerse themselves in Arcadia.
WorlderCore is a pivotal portal, meticulously designed for vendors and Web 3.0 users, offering a streamlined and efficient platform to manage their properties, assets, and business ventures within Arcadia. Beyond management, WorlderCore extends the unique opportunity to participate in governance through the parliament, ensuring a democratic and user-centric approach to exploring and interacting with the world of Arcadia.
As a platform tailored for vendors and Web 3.0 enthusiasts, WorlderCore goes beyond conventional boundaries. It opens up avenues for monetizing talents in a parallel world, addresses licensing needs, and fosters engagement within the vast expanse of Arcadia. Targeting commercial enterprises and entrepreneurs, it stands as the financial backbone of our virtual map, ensuring robustness and reliability.
Seamlessness is at the heart of WorlderCore's design, thanks to its integration with NeoWorlder's single sign-on solution. This ensures uninterrupted access to Lootverse and the various other worlds within it, accessible via lootverse.com.
The gallery below showcases some of the features incorporated into our new WorlderCore site (currently in our staging environment):
Like the Government and Satoshi's Lounge sites, we've incorporated an intuitive and interactive dashboard into WorlderCore. This dashboard offers shortcuts to various features, such as recent transactions and activities, recent achievements, and access to Versa and the Arena, etc.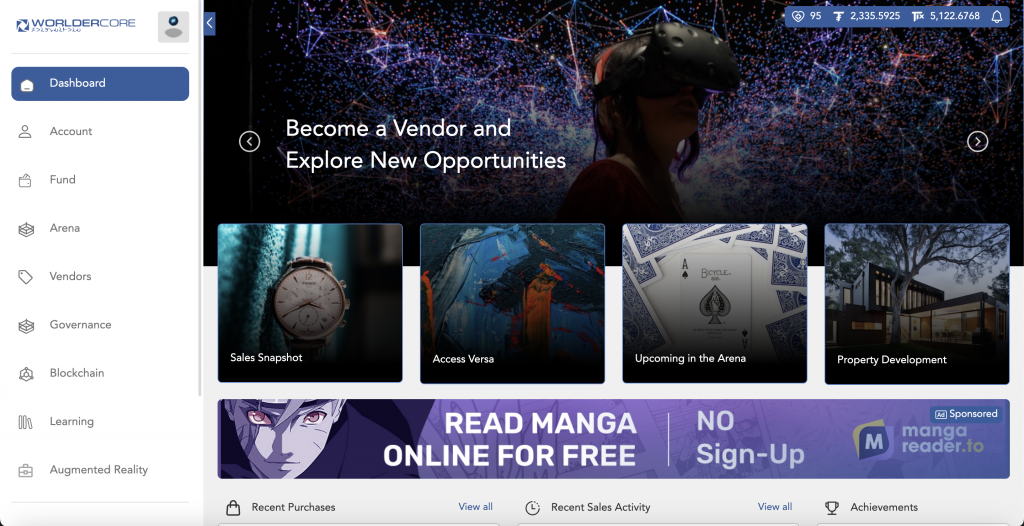 In the Fund, users can manage their wallets, including all types of currency like Talos Dollars, Tickets, natural resource tokens, and consumables. They also get a full set of tools to take care of their properties — this includes buildings, housing units, natural resource extraction facilities, and utility plants (for users who own land on natural resource fields). Additionally, users can manage their assets like wearables, armory, and character avatars.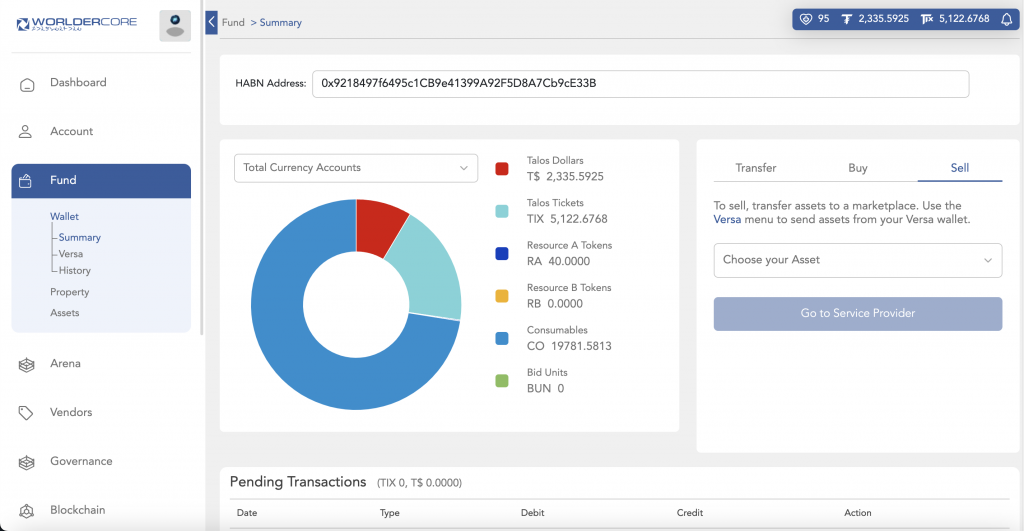 We've transferred the Arena to WorlderCore. In this application, users can participate in thrilling battles to win art pieces. The artists who created these artworks are permanently recorded in our ecosystem. Meanwhile, those involved in the bidding process earn Talos Tickets – the redemption currency in Lootverse – each time they place a bid.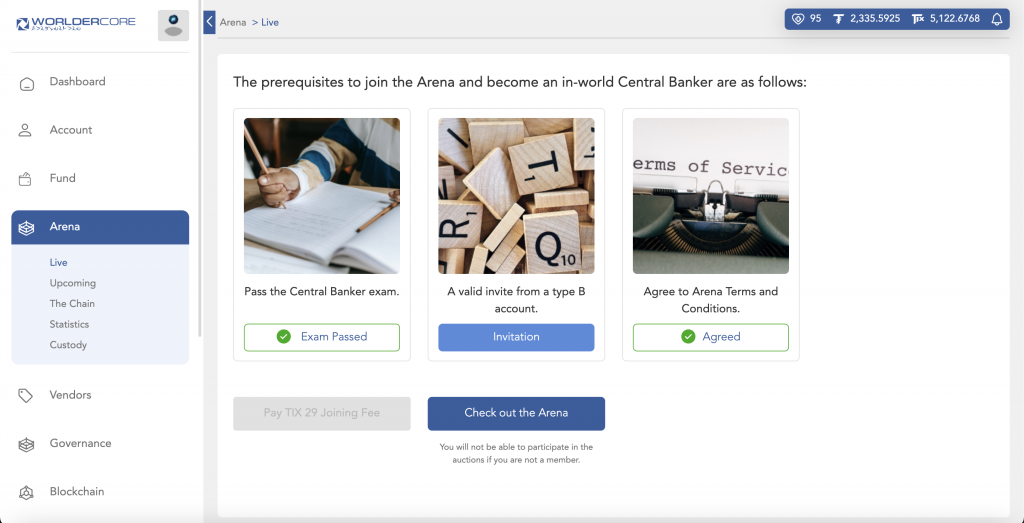 Users can obtain business licenses within Lootverse, allowing them to engage in commercial endeavors. The vendor portal provides a platform for users to secure these licenses, establish stores, create and list their products, issue invoices, and conduct a range of financial operations with ease.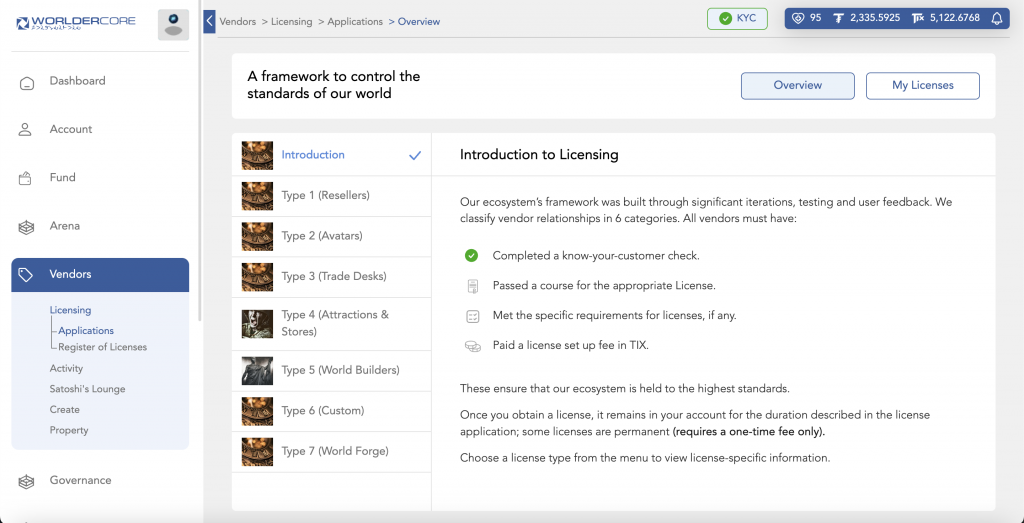 Users can govern Arcadia through the governance function. Members in the parliament can propose new ideas, vote on changes within the ecosystem, and see past voting activities. There are different types of renewable membership seats available in the parliament—the Cabinet, upper house, lower house, and councilors. The weight of each user's vote depends on the type of seat they hold.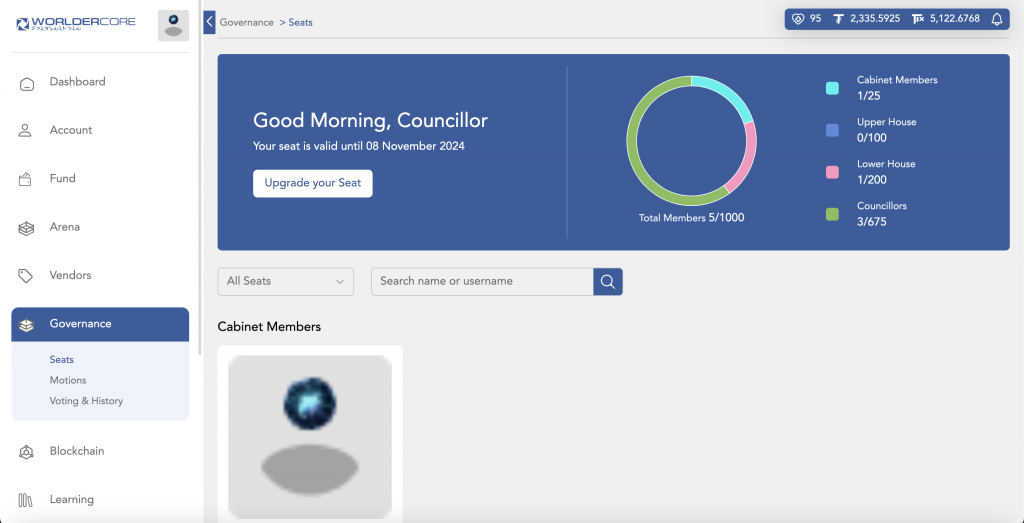 The augmented reality feature enables vendors to set up augmented reality events and invite others to join in on activities and win prizes within the game.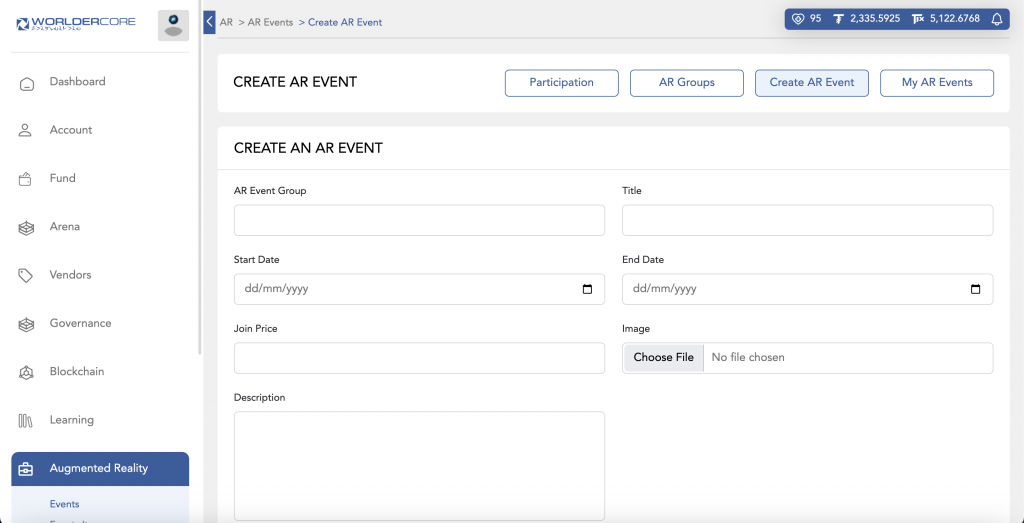 The vision of NeoWorlder is ambitious yet straightforward: to allow humans to remotely interact with Lootverse in the same ways they would on Earth. WorlderCore facilitates the commercial aspects of this engagement, ensuring a smooth economic experience in Arcadia.