Welcome to your tutorial on how to earn fame points in Lootverse. In our virtual world, users can rise through the ranks and become top-ranked users with "influencer" status and power by earning fame points. This guide will show you how to earn fame points and achieve greater status in Lootverse.
Gods and Demons
One way to earn fame points is by playing our simulation game, Gods and Demons. In this game, you explore an interactive map to find one of the twenty-one Lootian Gods. Additionally, you can earn blessings by slaying demons in our virtual simulation. The top three weekly winners of Gods and Demons receive fame points as follows:
1st place wins 100 fame points 2nd place wins 60 fame points 3rd place wins 20 fame points You can also earn fame points by donating a Ticket to the Lootian Gods. Each time you donate a Ticket, you'll earn one fame point.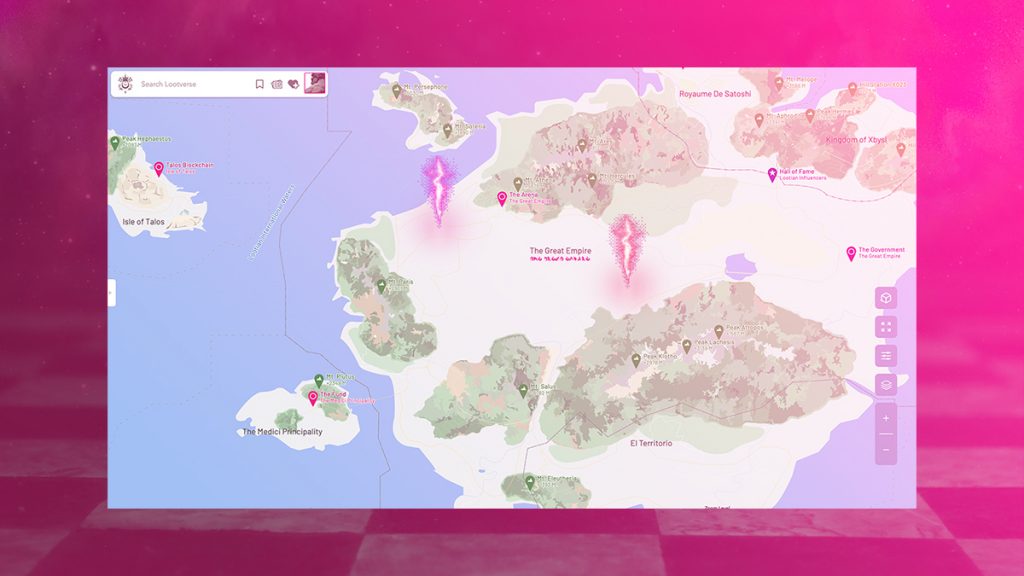 Participating in the monthly Quiz
Another way to earn fame points is by participating in our monthly quiz. Correctly answering each question in the quiz awards you 25 fame points and 15 health points. Keep an eye on our Lootian social media channels, as quiz questions are posted at any time.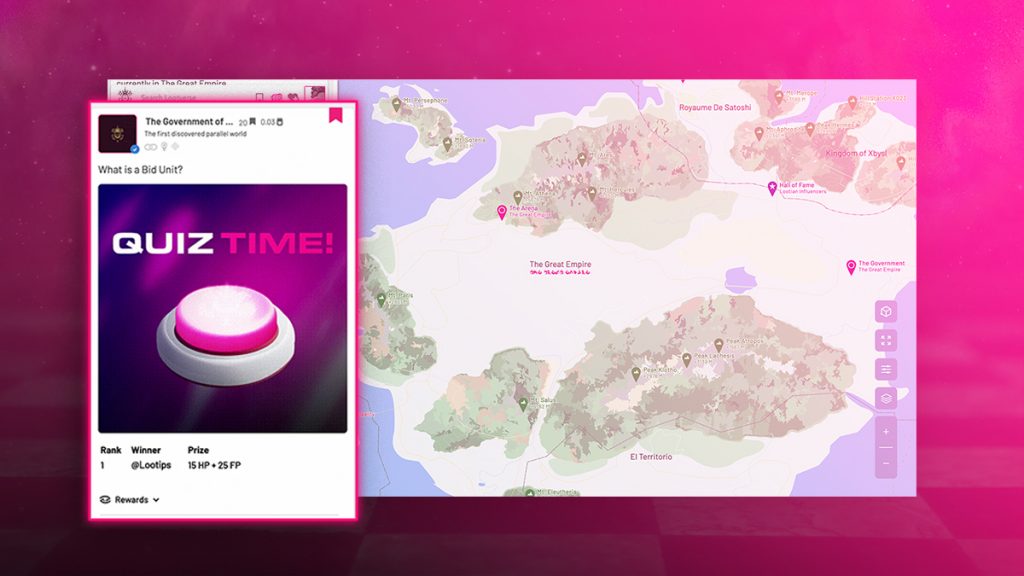 In the Arena (Applicable to miners only)
f you're a miner in the Arena, you can also earn fame points. First-time BUN purchases, which are tokens used to bid for unique creations in the Arena, award 25 fame points. Please note that this is a one-time prize, and BUN purchases will not earn miner fame points after that. Mining Tickets in Arena auctions is another way to earn fame points. Tickets are mined based on a central banker's mining ratio, which ranges from 13:1 to 42:1. For every Ticket mined in the Arena, you'll earn 0.04 fame points. Winning an Arena NFT also awards ten fame points. Apart from mining Tickets in the Arena, some players join auctions to win unique creations from talented artists. If you achieve certain degrees, which are badges awarded to users who win simple majorities of NFTs in collections, you can also earn fame points. Here's how many fame points each degree awards:
1st degree badge: 100 fame points.
2nd degree badge: 500 fame points.
3rd degree badge: 2,000 fame points.
4th degree badge: 3,000 fame points.
5th and final degree: 10,000 fame points.
Finally, upon registering in Lootverse, you'll receive one fame point.
That's it! You now have a comprehensive guide to earning fame points in Lootverse. Start earning those fame points to become one of the top-ranked users in our virtual world!
Read More: Lootian Map Layers